Scarlett Johansson has appeared in the role of "Natasha Romanov" in Eight motion pictures from Marvel Studios. As of this writing a Ninth is in production. This article looks at half of the actresses 34 varied roles prior to "Romanov's" first appearance in 2010's "Iron Man 2".






Scarlett Ingrid Johansson was born on November 22, 1984 in New York City. The actress has been professionally singing since 2006 and in 2015 formed her own band "The Singles". In 2010 she had appeared in the Broadway revival of Arthur Miller's "A View from the Bridge" and won a "Tony Award" for her performance.
Over her motion picture career, that started in 1994,
Johansson has had four "Golden Globe Nominations" and won one "BAFTA".

Scarlett Johansson's first on screen role was 43rd billing in 1994's "North" as "Laura Nelson", below. The film was about a young boy, portrayed by Elijah Wood, who can not stand the neglect of his parents and travels the world in search of new ones.




The following year, released on July 26, 1996, the actress starred in "Manny & Lo". Johansson was 11 year old younger sister "Manny". Her older sister 16 year old "Lo" was portrayed by Aleska Palladino. The two keep running away from foster homes and think they can survive on their own, but then "Lo" becomes pregnant. The two girls meet and kidnap a women who works in a baby clothing and supply store. Thinking she can help them with"Lo's" pregnancy, but it turns out that "Elaine", played by Mary Kay Place, may need them more than they need her.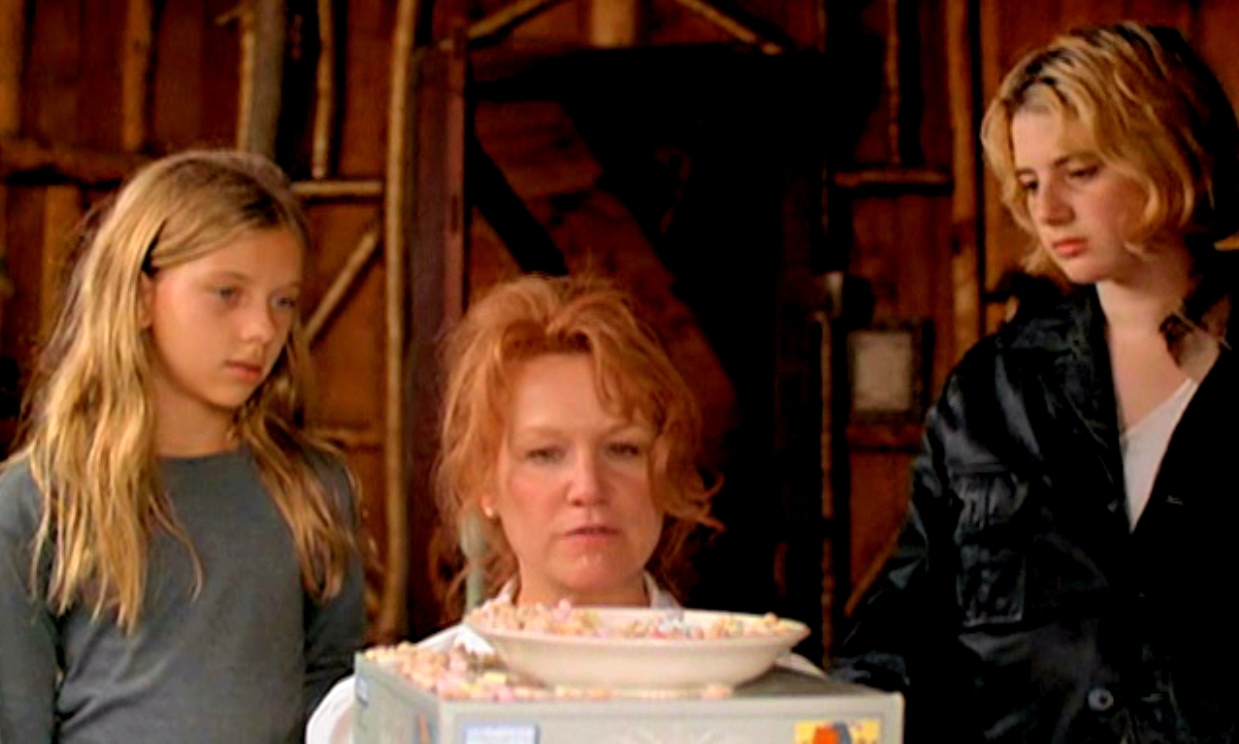 Above Johansson, Place and Palladino.

Ever see 1997's "Home Alone 3"?
Next time look at "Alex's" older sister "Molly Pruitt".




On May 15, 1998 Scarlett Johansson moved into the big leagues, at least for the moment, in Robert Redford's produced, directed and starring motion picture "The Horse Whisperer". Scarlett had fifth billing as "Grace MacLean".




Above Robert Redford as "Tom Booker" and Scarlett Johansson as "Grace MacLean".

The story starts with "Grace" and her friend "Judith", Kate Bosworth, going out for a ride on their horses. As the two girls ride up an icy slope. "Judith's" horse slips and hits "Grace's" and the two girls and their mounts are dragged down the slope onto a road. An on coming truck hits all four and both "Judith" and her horse "Gulliver" are killed. While "Grace" and her horse "Pilgrim" are severely injured.

"Grace" now has a partially amputated leg and there's talk of putting the uncontrollable "Pilgrim" down, but her mother "Annie", Kristin Scott Thomas, won't give up on both of them. She tracks down a "Horse Whisperer" by the name of "Tom Booker" and he enters the lives of all three.




Three roles later found Scarlett Johansson in the excellent character study "Ghost World". Which was released first at the "Seattle International Film Festival" on June 16, 2001.




Above Scarlett Johansson as "Rebecca" and Thora Birch as "Enid". The girls have just graduated from high school and now face the real world of the following summer. The girl's lives become involved with a very lonely man, named "Seymour", portrayed by the always underrated Steve Buscemi.




The screenplay was by underground comic and graphic novelist Daniel Clowes creator of "Ghost World". Below the original "Rebecca" and "Enid" and Johansson and Birch.





There's nothing like a good low budget science fiction/horror movie for a budding career. On July 1, 2002 Dean Devlin's classic (?) "Eight Legged Freaks" premiered. The movie was billed as from the producer of "Godzilla" and "Independence Day".

The film starred David Arquette as "Chris McCormick" and Kari Wuhler as "Sheriff Samantha 'Sam' Parker". They two will fight giant spiders that have been chemically created and are attacking their small town. Anyone remember 1955's "Taranula", or 1958's "The Earth vs the Spider"? This is those pictures on steroids.




Above Kari Wurler, Scarlett Johansson as her daughter "Ashley" and David Arquette. Below Matt Czurchry as "Bret" the ex-boyfriend of Johansson and Scott Terra as her brother "Mike"


In the next two stills Scarlett seems to have a minor webbing problem.




A major jump occurred with Johansson's next motion picture. To begin with she was co-starring with Bill Murray and the motion picture was produced and directed by Sophia Coppola. When all was over Scarlett Johansson had won the "Best Actress BAFTA" and had a "Golden Globe" nomination in the same category. "Lost In Translation" was released October 3, 2003.




Bill Murray is "Bob Harris" an aging Hollywood movie star. "Bob" finds himself in Tokyo to film an ad for a whiskey company, but is lost trying to understand the Japanese culture and especially the language. The reason for the picture's title.

As a result "Harris" finds himself spending boring days and nights in his hotel room. In the same hotel is young college graduate named "Charlotte", Scarlett Johansson, with too much time on her hands. "Charlotte's" husband "John", Giovanni Ribisi, is a successful photographer and he leaves her alone to film his current assignment. "Bob" and "Charlotte" keep passing each other in the hotel lobby. Until one night the two insomniacs meet and chat in the hotel's bar and things start to change for both of them.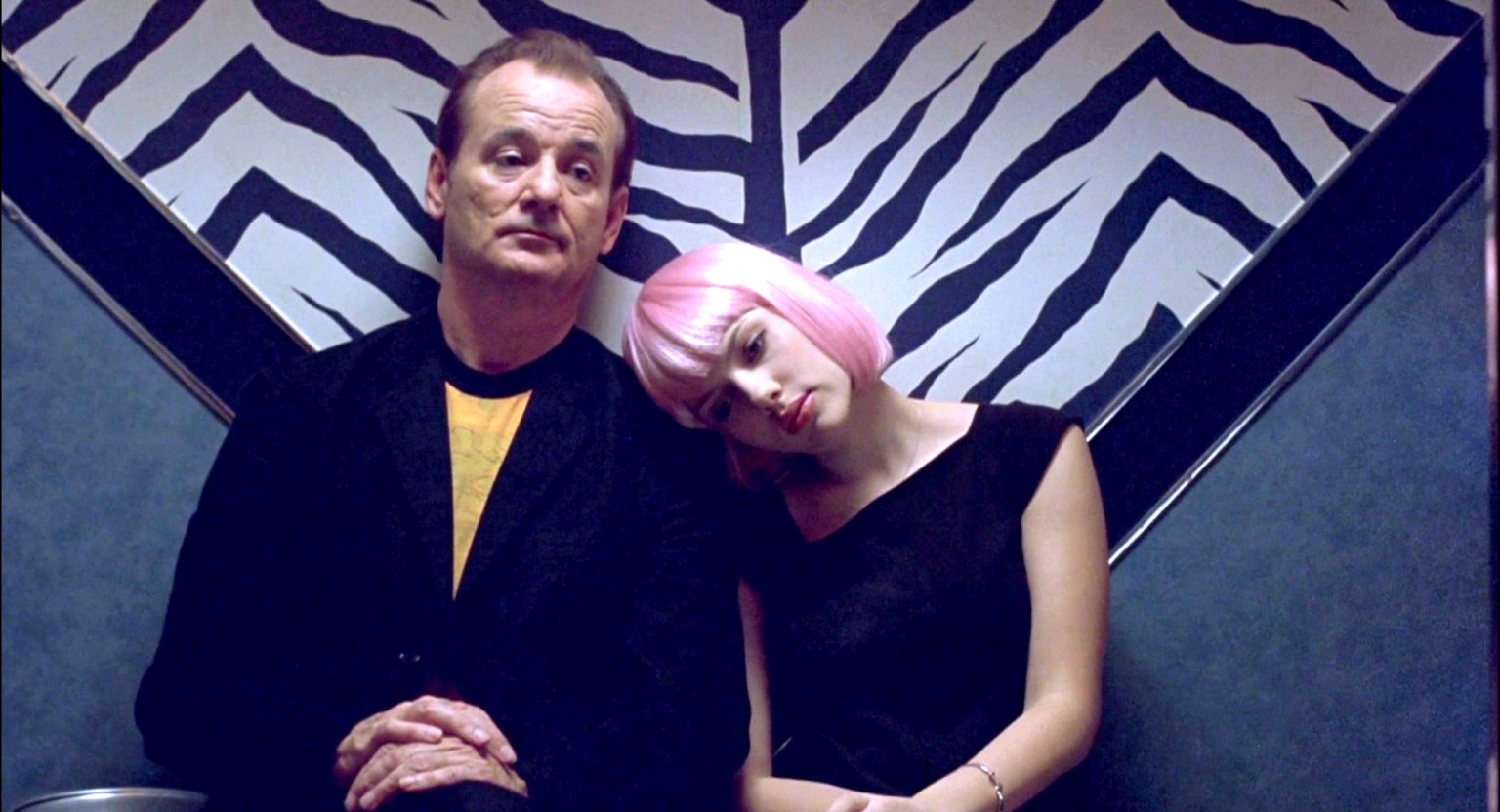 You probably have never heard of the British film "The Girl With the Pearl Earring". That premiered at the "Telluride Film Festival" in Telluride, Colorado. on August 31, 2003. This "Indie" would not be generally released in the U.K. until January 16, 2004 and the United States until January 30th and just disappear.

The film was suppose to star Kate Hudson and Ralph Fiennes, but starting with Hudson pulling out in September 2001. The production was stopped and almost shelved after the main financial backers wanting Hudson also left. A decision to still make the film was made with new backers, but Mike Newell also left as director and the new producers hired British television director Peter Webber for his first motion picture.

The screenplay revolved around the famous painting of his servant girl by Dutch artist "Johannes Vermeer" in 1665. Without Hudson the main concern now became who was going to portray her? 150 actresses were interviewed by Webber and he choose 17 year old Scarlett Johansson. The role of "Vermeer" was now given to British actor Colin Firth.




Above Scarlett Johansson as "Griet" and Colin Firth as "Johannes Vermeer".




Johansson was again nominated for a "BAFTA" for "Best Actress", but additonally "Best Actress" by the "British Independent Film Awards".

Below people photographing the actual 1665 painting.




On November 14, 2004, at the World Famous Grauman's Chinese Theater on Hollywood Boulevard, was the world premier of "The SpongeBob Square Pants Movie".




Scarlett Johansson voiced "Mindy" the mermaid. She would also voice "Mindy" on the new "The SpongeBob Square Pants Movie Video Game".

On March 5, 2005 Johansson voiced "The Tooth Fairy". As the first of ten characters the actress did into 2008 on "Robot Chicken". Below one of those other characters "Sailor Moon" on June 5, 2005.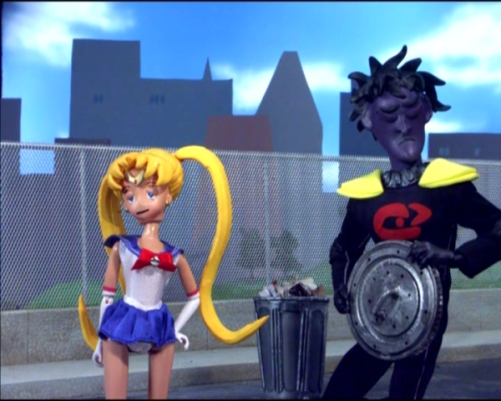 On May 12, 2005 the first of the actresses three films for Woody Allen premiered at the "Cannes Film Festival". This was the British psychological thriller "Match Point".




Above Scarlett Johansson and "Match Point's" writer, producer and director Woody Allen.




The story has a former tennis pro, Jonathan Rice-Meyers as "Chris Wilton", meeting the older sister of one of his wealthy tennis students, "Tom Hewett" played by Matthew Goode. "Tom's" sister is "Chloe Hewett", played by Emily Mortimer, and she and "Chris"" will eventually marry, but the story is more complex. As "Chris" is having an affair with "Tom's" fiancee the manipulative "Nora Rice" portrayed by Scarlett Johansson". "Nora" is a struggling actress that "Tom's" mother disapproves of.





Above Scarlett Johansson and Jonathan Rice-Meyers

All of this is in a tightly written screenplay by Woody Allen that will lead to a double murder and a Scotland Yard Investigation. Woody Allen was nominated for both a BAFTA and an Academy Award for his writing.
On July 28, 2006 Woody Allen cast Johansson as "Sondra Pransky" in his comedy crime drama "Scoop". The screenplay is about a reporter getting a story that turns out to be more than she bargained for as a mystery is revealed.


Above Hugh Jackman as "Peter Lyman", Johansson and Woody Allen in the role of "Sid Waterman" in "Scoop".

With the success of the American 1997 Neo-Noir "L.A. Confidential". When Brian De Palma was announced as the director of "The Black Dahlia" revolving around the murder of "Elizabeth Short" in 1947. The critics and fans of "Film Noir" looked forward to the motion picture.
The casting was perfect starting with Josh Hartnell as "Detective Dwight 'Bucky' Bleichert", Scarlett Johansson as "Katherine 'Kay' Lake", Aaron Eckhart as "Detective Lee Blanchard" and Hilary Swank as "Madeline Linscott". Then in flashbacks was Mila Kirshner as "Elizabeth Short" aka: "The Black Dahlia".




Above Josh Hartnell and below Scarlett Johansson.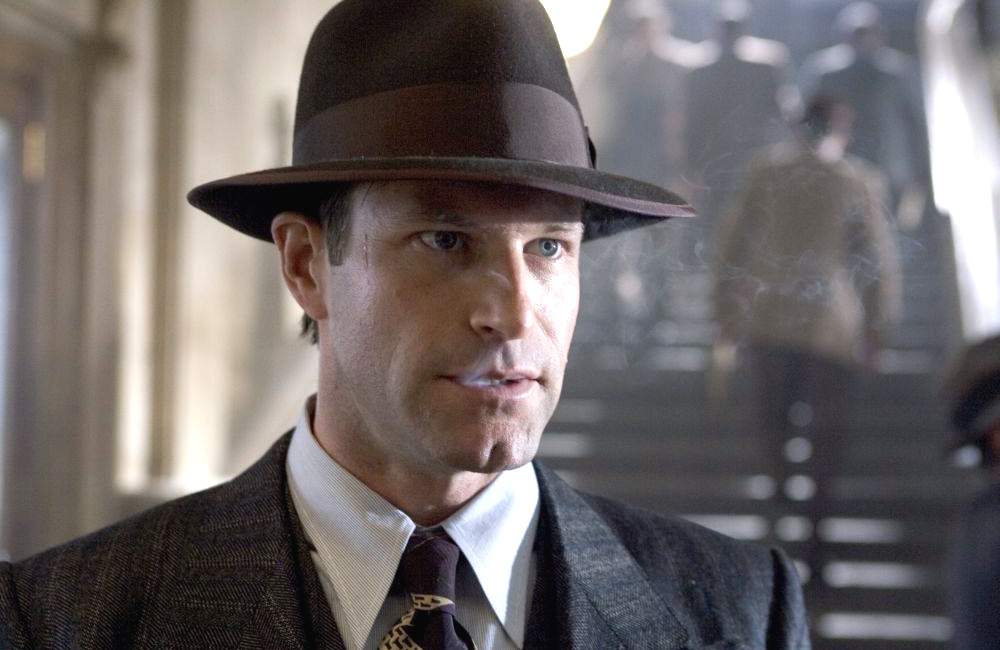 Above Aaron Eackhart and below Hillary Swank.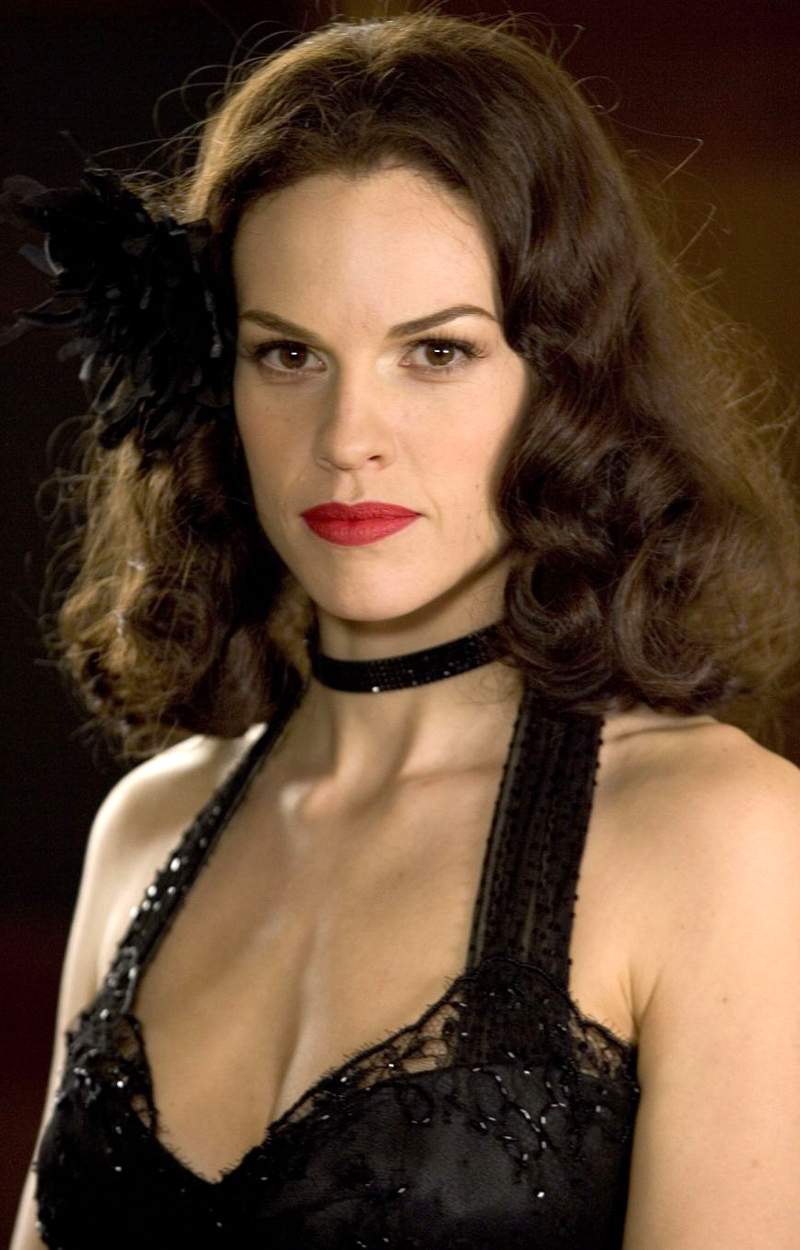 Below Mila Kirshner.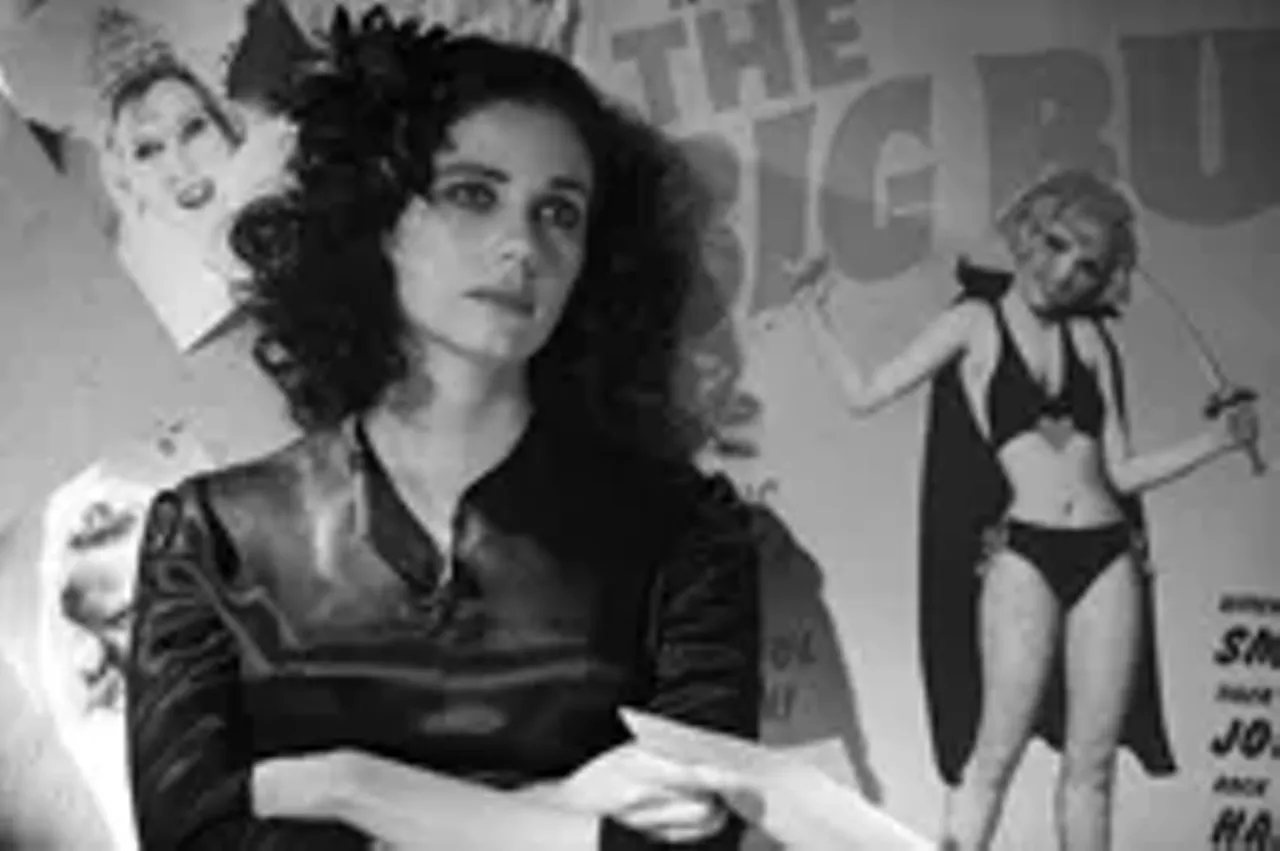 For some reason the movie just didn't work and never made back its budget. However, critics had praise for Johansson and Kirshner.

On October 17, 2006 Scarlett Johansson found herself in another motion picture with Hugh Jackman. "The Prestige" also starred Christian Bale and Michael Caine. Along with featuring David Bowie.

The film by Christopher Nolan is described as a science fiction thriller about dueling magicians. Both want to out perform the other no matter what it takes.


Above Scarlett Johansson as "Olivia Wenscombe" and Hugh Jackman as "Robert Angier". Below the two with Michael Caine as "John Cutter".


Above Christian Bale as "Alfred Borden" and Piper Perabo as "Julia McCullough".




Above Scarlett Johnansson as "Olivia"and below David Bowie as "Nikola Tessa".




On February 15, 2008 at the "Berlin International Film Festival". Scarlett Johansson was the always overlooked "Mary Boleyn" opposite Natalie Portman as "Anne Boleyn" the ill fated second wife of "King Henry the VIII" portrayed by Eric Bana. The motion picture was "The Other Boleyn Girl" revolving around the "Mary" the mistress of the King.




Above Portman as "Anne" and Johansson as "Mary". Below the two with Mark Rylance as their father "Thomas Boleyn".




Like many historical films do not look for accuracy, but just enjoy what's presented.

After playing the mistress of "Henry the VIII". Scarlett Johansson's third picture from Woody Allen "Vicky Cristina Barcelona" premiered, May 17, 2008, at the "Cannes Film Festival".

Johansson had half the title role as "Cristina" and Rebecca Hall was the other as "Vicky". They co-starred with Penelope Cruz as "Maria Elena" and Javier Bardem was "Juan Antonio Gonzalo".




Above Scarlett Johansson as "Cristina"




Above Javier Bardem as "Juan" with Rebecca Hall as "Vicky" and below Bardem with Penelope Cruz as "Elena".




"Cristina" and "Vicky" are girlfriends and visit Barcelona, Spain. There they meet and become involved with a painter "Juan". However, his ex-wife, "Elena", is about to reenter his life in this comedy-drama-romance in typical Woody Allen fashion.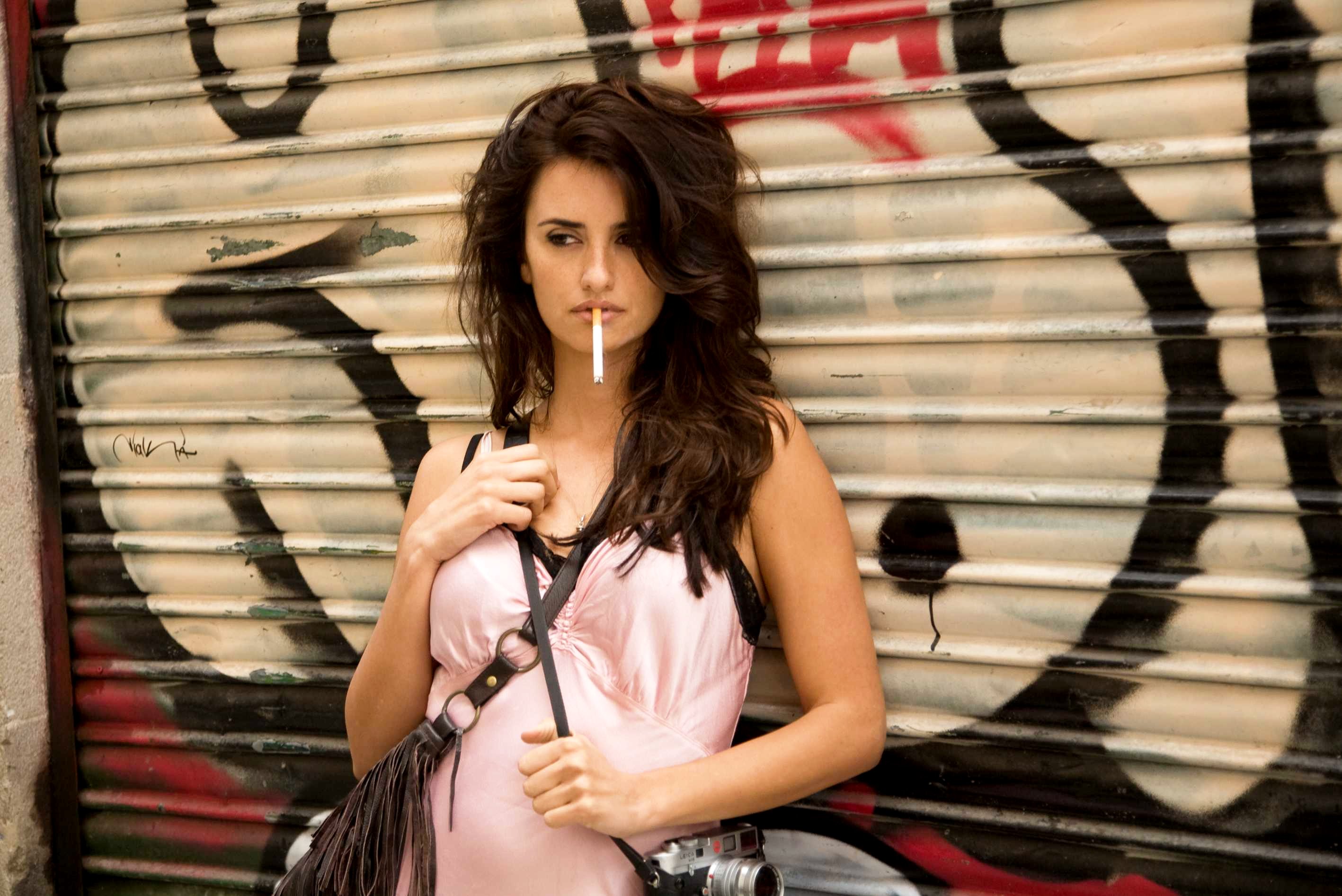 The last film I'm looking at is "The Spirit" released December 25, 2008. The picture is described as both an American Neo-noir and Superhero film. The film was written, produced and directed by Frank Miller.




The hero "Denny Colt" aka: "The Spirit" is portrayed by Gabriel Macht.




He is after the villainous "Octopus" portrayed by Samuel L. Jackson.




Scarlet Johansson was "Silken Moss". Described in the screenplay as: "
A
femme fatale
secretary and perversely innocent accomplice to the Octopus, only slightly more sane than he is".
On May 7, 2010 after one forgotten feature,
"He's Not That Into You"
released on February 6, 2009. The world met "Natasha Romanov" "Russian Assassin" in
"Iron Man 2".