When I was 5 years old. I wanted to be a Cowboy like those on the television screen and so did other little boys of the 1950's. In 1949 the first weekly television Western show appeared and by the late 1950's as many as 46 Western programs were on the airways every week. No other genre would ever equal the American Television Western and they thrilled many a young boy, like myself, and grown ups as well.
The television Western series would become so popular that Walt Disney, in 1957, made the decision to get into the genre. That year Walt added the first of five mini-series for his "Disneyland" Sunday night program on ABC. Two of which were about real life Western Lawmen. While every Friday afternoon I came home to watch "Talent Round Up Day" on "The Mickey Mouse Club". Where the "Mousketeers" wore Cowboy Outfits that many a young viewer wanted to have.
Here's a link to my article on Walt Disney's "The Saga of Andy Burnett", "The Nine Lives of Elfego Baca", "Texas John Slaughter", "The Swamp Fox" and "Daniel Boone".
http://www.bewaretheblog.com/2017/04/walt-disney-presents-mountain-men.html
There was a reason for Westerns to actually become the center piece of 1950's television. The Motion Picture Industry was faced with both Senator Joseph McCarthy and the House Committee on Un-American Activities searching for "Communists". The "Black Listing" of many major actors, directors, producers and writers was in full swing. As these "Witch Hunts" progressed. The film industry switched to what were considered "SAFE" and acceptable movies. These fell into three main categories: the Bible, Musicals and Westerns.
The new kid on the block, Television, had as yet come under the focus of both McCarthy and the House of Representatives, but the owners of the Dumont Network, CBS, NBC and ABC wanted it to stay that way. Their programming started out by converting known radio shows into live, or filmed programming. These included musical variety shows, comedy and dramas based upon known works and of course Westerns. The last because they were true (?) "Americana" and to be frank less costly.
The basic sets remained the same at either of two Southern California locations. "B" Cowboy actor Ray "Crash" Corrigan's, "Corriganville", in Simi Valley, or the "Iverson Movie Ranch" in Chatsworth. Only about ten miles separated the two movie sites. When filming at either "Corganville", or "Iverson" multiple shows could be shot at the same time. It was very common to have two, or three episodes of a single Western being shot simultaneously, if the actors needed were not already shooting another scene.
In this article I want to share a phenomena I enjoyed while growing up in the decade of the 1950's. I am concentrating only on "Westerns" both period and modern. During the 1950's there were other shows such as the "Ed Sullivan", "The Honeymooners", "Science Fiction Theatre" and "Father Knows Best", but slowly the Western would become the dominate genre. During the decade there were other shows classified as Westerns. Such as "Hawkeye and the Last of the Mohicans" and the series "Northwest Passage", but these were called Westerns as they didn't fit any other classification at the time. To me they should have possibly been labeled "Historical Dramas".
So sit back, put on your Official "Hopalong Cassidy" Shirt, wear your Official "Roy Rodgers" Cowboy Hat, buckle up your "Lone Ranger" Twin Cap Pistols with imitation "Silver Bullets", place your Official "Gene Autry" Guitar beside your feet and have a big bowl of "Wild Bill Hickok's" Favorite Cereal "Kellogg's Sugar Pops" and lets watch one of those "Tales of Wells Fargo" together buck-a-roo-----

June 24, 1949
saw the premier of the first television Western series with one of my favorites
"Hopalong Cassidy"
. "Hopalong Cassidy" was a hero in black and a perfect 1950's role model. He respected women and didn't smoke, swear, or drink alcohol. His favorite drink was Sarsaparilla an early form of Root Beer. William Boyd started in the role in 1935
The original feature films had been purchased by William Boyd, who portrayed "Hoppy", and the complete films ran on Los Angeles' own KTLA-TV part of the Paramount Pictures Network and then later on other of their stations. After the run ended Boyd struck a deal to edit them down for broadcasting on the NBC television network. Also NBC made 40 new half programs which ran with repeats of the edited films through 1954.
Even after the series went off the air. William Boyd was in demand for personal appearances as "Cassidy". He had smartly bought the rights to the name at the time he acquired the films. Below is a picture of William Boyd, as I remember him, and "Hoppy's" faithful horse "Topper". As you will see in the beginning every Cowboy, or Cowgirl hero seemed to have a faithful horse.
William Boyd, who first was seen on the motion picture screen in 1920, was not only a likable screen personality, but the same in real life. Especially with children who became "Hoppy's" fans. The picture below is from 1950.
Boyd was a shrewd businessman. First by purchasing his old "Hopalong Cassidy" motion pictures that were to be destroyed. Next by seeing the future of the infant medium television and putting the two together. He also realized the power of merchandising his character. Soon his young fan base wanted everything related to "Cassidy". William Boyd, became the first person to have their image, in this case as "Hopalong Cassidy", placed on a lunch box.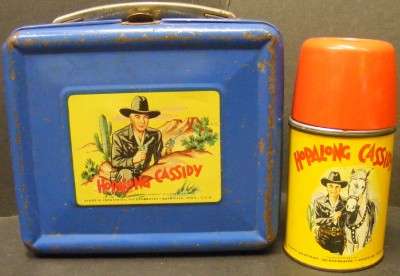 In 1950 when the above lunch box appeared made by Aladdin Industries. Their sales jumped from 50,000 to 600,000 in that year alone.
Then here were: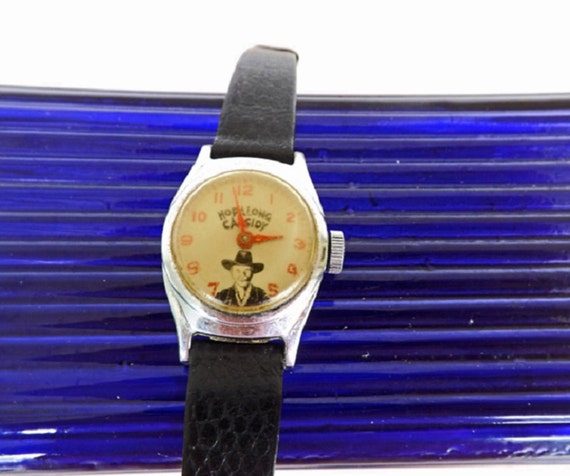 William Boyd had created television personality and show merchandising with the majority of the profits going to him. That concept wouldn't last too long with lawyers, agents and sponsors, but Boyd had them tied into his Registered Ownership of the name "Hopalong Cassidy".
"Hoppy" outfits and cap guns became extremely popular and there were many five to ten year old boys playing Cowboys and Indians with those "Official Pistols".
William Boyd was so popular that "Life Magazine" put him on the cover and had a long article inside.
On May 26, 1951 in Venice, California on the Beach front. An amusement park called "Hoppyland" opened with William Boyd both as an investor and making appearances as "Hopalong Cassidy".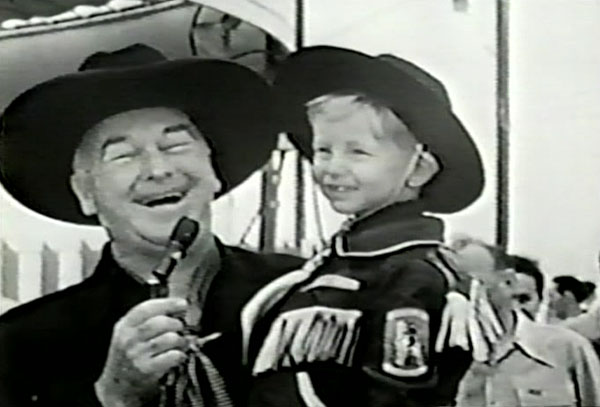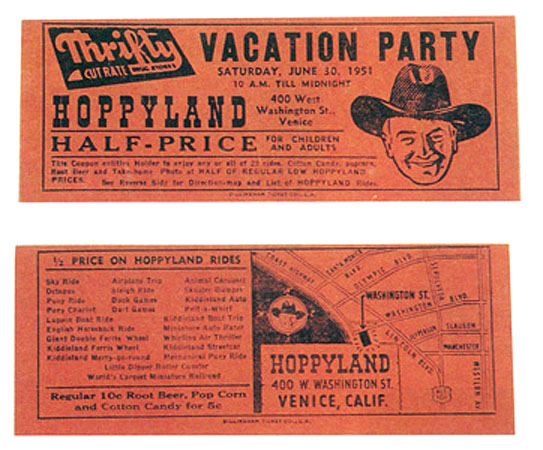 ||
The Amusement Park was on 80 acres, but low attendance forced its close down in 1954.
On September 15, 1949 the "William Tell Overture" was heard for the first time on television sets across the United States. As the once motion picture Chapter Serial actor Clayton Moore dawned the mask of
"The Lone Ranger".
The series would total 221 half hour episodes through June 6, 1957. Starting in 1956 the were filmed in color for the final season.
Those original first 78 episodes were shown in 78 consecutive weeks without a break. Then they would be repeated, before the next 52 were shot. A contract dispute between Moore and the original producer occurred. Moore was out and John Hart was in, but when it came time for the new producer Jack Wrather, who also now owned the rights to the character, to film "The Lone Ranger". Hart was out and Moore back in.
All through the series "The Lone Ranger's Faithful Indian Companion Tonto" was played by Jay Silverheels. Who was a real Native American of the Canadian Mohawk tribe.
Some of the guest stars on the series included: James Arness, Harry Carey, Jr., Phyllis Coates, Christopher Dark of the classic 1956 Science Fiction "World Without End", Margaret Field the mother of Sally, Dwayne Hickman, Stacey Keach Senior, DeForest Kelley, Slim Pickens, Denver Pyle and Lee Van Cleef. Most who would be seen in many Westerns shows to follow.
The episodes were always exciting, but again "The Long Ranger" was a true American hero and role model for young boys. Unlike the other Western most of the later shows that would come on television. Everyone remembered "The Lone Ranger's Horses" name was "Silver". As in his private Silver Mine and those bullets he used.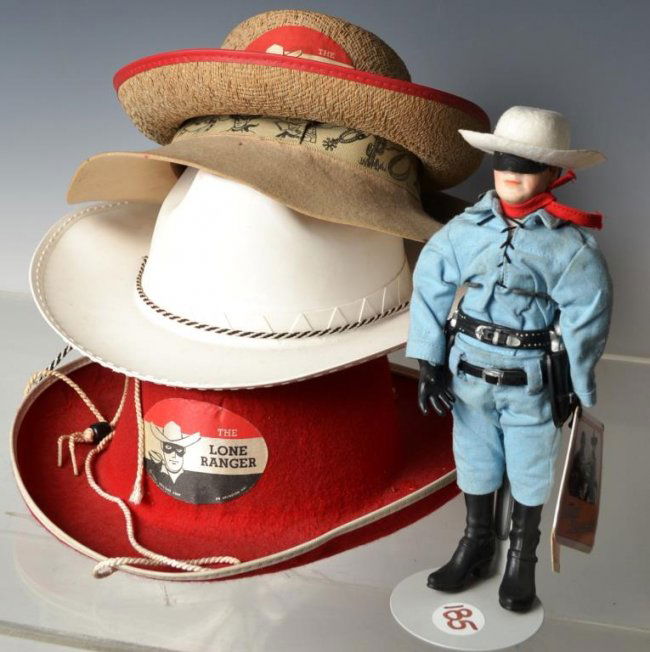 "The Lone Ranger" was my first set of cap guns. This is what they looked like back then.
On March 2, 1950 another Western series premiered on ABC entitled
"The Marshall of Gunsight Pass".
This was a live broadcast from the Iverson Movie Ranch in Chatsworth, California.
The show starred Russell Hayden. His was the only character in the program never identified by name. Hayden had played William Boyd's sidekick "Lucky Jenkins" in 27 motion pictures and then went his own.
Playing the character of "Marshall #1" was former Country/Western Singer Eddie Dean.
Both Gene Autry and Roy Rodgers called Dean the Best Country Singer of all time.
The series lasted for only 22 episodes.
Speaking of Gene Autry,
"The Gene Autry Show"
premiered on CBS July 23, 1950. The series presented Gene in different types of cowboy roles in each of the 91 episodes. All with his "faithful" horse "Champion".
Most of the episodes had Pat Buttram as Gene's side kick "Pat",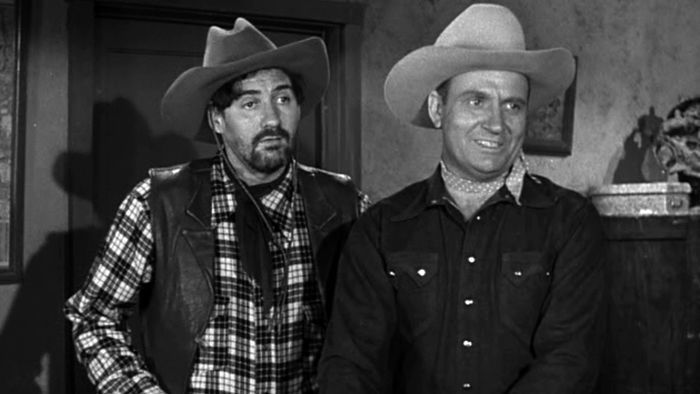 but when he wasn't available three other actors played that role. The first was Fuzzy Knight as "Sagebrush".
Chill Wills portrayed a sidekick named "Chill" and Alan Hale, Jr. was "Tiny".
Gene Autry formed his own production company called "Flying A Productions" and was executive producer of the show. As William Boyd was doing. So was Gene Autry when it came to merchandising.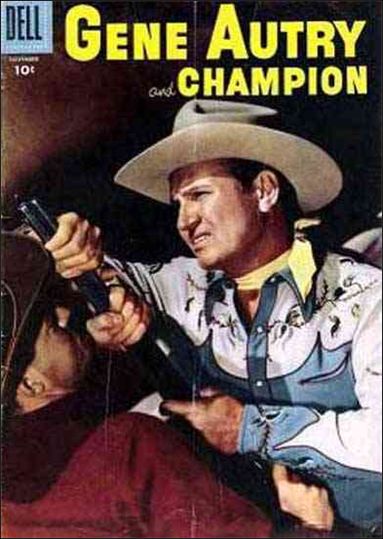 Being a "Singing Cowboy" one of the items available was;
"HEY CISCO, HEY PANCHO"
Those four words became a running line when my friends and I, like probably many others, played Cowboys. Those words were spoken each week, at least once, by actor Leo Carrillo as "Pancho" the sidekick of
"The Cisco Kid".
Starting with the shows premier on September 5, 1950 and lasting for 156 episodes ending on May 22, 1956. Like some of the episodes of the "Lone Ranger", "The Cisco Kid" was filmed in color and like "The Lone Ranger" was broadcast in black and white, because who but a very few rich American's had a color TV set?
Carrillo was the odd man to play a Hispanic in any Hollywood Production. As he was actually Castilian Spanish tracing his family back to Spain in 1260. Unfortunately he was given stereotypical dialogue of the period to speak,
While portraying the title character described, in the voice over introduction of each episode, as "The Robin Hood of the Old West" was Duncan Renaldo. Who was not Hispanic, but Romanian.
Even though Renaldo, born Renault Renaldo Duncan, was not Hispanic in any sense of the word. Both Leo Carrillo and Duncan Renaldo are still considered the first Hispanics on television. Of course the two had their special horses. "Cisco's" was named "Diablo" and "Pancho's" was "Loco".
By 1955 "The Cisco Kid" was voted the most popular filmed television series for Children and yes there was merchandise.
Then on December 11, 1950. "B" Cowboy sidekick George"Gabby" Hayes had a 15 minute show airing three times a week proceeding "Howdy Doody" on NBC. The show lasted until January 1, 1954. Along with other young watchers. I learned that the sponsor "Quaker Oats" had a "Puffed Rice" cereal that "Shot from Guns". Each show ended with Hayes firing a small cannon with the cereal in it at the television camera.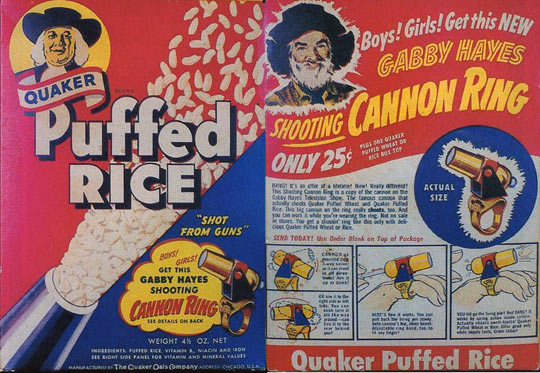 The series was aimed at children and had Hayes run Western movie clips and tell us those "Tall Tales of the Old West". The program would win an Emmy for Best Children's program. The Floor Manager was Fred Rodgers. A familiar name after he moved to public television to create "Mr. Rodgers Neighborhood". A half hour version of "The Gabby Hayes"series ran from May 12 to July 14, 1956 on ABC.
Over his career George Hayes appeared in Westerns with John Wayne 15 times, Randolph Scott 6 times and was the first sidekick for William Boyd in the "Hopalong Cassidy" series from 1935 through 1939 for 26 films. "Gabby" also appeared with Roy Rodgers 44 times and Gene Autry 7 among a total of 192 film appearances.
1951 was a big year for Television Western's all aimed at children with five classic programs. Everyone brings back fond memories even, if I was only five years old. My reader has to remember that television programming was still limited. Except for Saturday mornings to compete with the Saturday morning Kids Special Movies at local theaters. The draw to the theaters was not only two feature films, but a chapter serial, several cartoons and especially prize drawings. Also these programs had a reduced admission even for the adults that might have to accompany us.
On April 5, 1951 Jock Mahoney appeared in a "Gene Autry Flying A Production" syndicate series
"The Range Rider".
The series ran through September 1, 1953 for 79 30 minute episodes.
Mahoney would appear as a villain in one "Tarzan" film starring Gordon Scott and then play "Tarzan" himself in two others. In 1952 he married Margaret Field and became the step father to six year old future actress Sally Field.
"The Range Rider" had the distinction of being shown on the infant Australian Television in Melbourne in the 1950's and in the U,K, during the 1960's.
The basic plot had "The Range Rider", no other name is ever given, and his sidekick young "Dick West" played by Dick Jones, going from one adventure to another. Like "Hopalong Cassidy" the "Range Rider" was known for his fairness to all including Indians.. The 24 year old Jones was suppose to be a young boy looking up to the older and experienced "Range Rider". Mahoney was only 32, himself, at the time and only 8 years Jones' elder.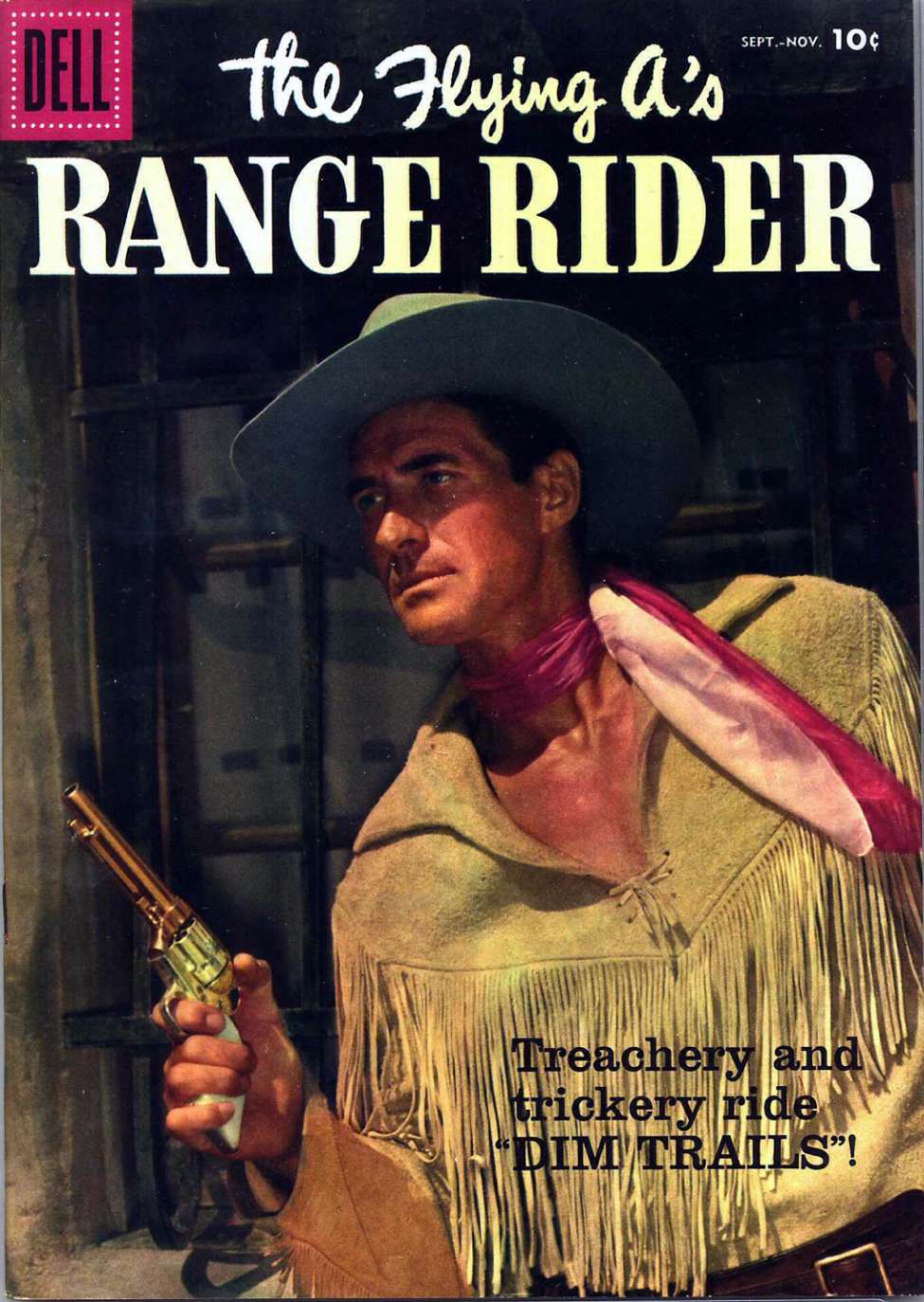 Ten days after the premier of "The Range Rider" one of the most popular of the Children's Western series of the first half of the 1950's premiered.
"The Adventures of Wild Bill Hickok"
starred Guy Madison in the title role. Portraying his sidekick "Jingles" was Andy Devine.
To show how popular the series became. On April 15, 1951 it was placed into syndication by Screen Gems. In 1955 CBS picked the series up and that lasted into 1958, but ABC started showing the same 1957 episodes and this double run lasted through the final episodes of "The Adventures of Wild Bill Hickok" in 1958. In all there were 113 episodes and during the programs run Monogram Pictures spliced several episodes together. Monogram would release 16 feature length motion pictures. Like "The Range Rider" the series was picked up by Australian television. Radio was still popular when the series was out and Guy Madison and Andy Devine portrayed their roles on a weekly program from 1951 into 1956.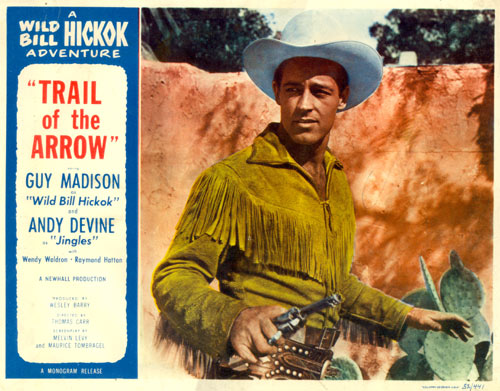 The show was sponsored by Kellogg's "Sugar Pops". Yes the word "Sugar" was very popular to attract young kids to a cereal. Today the cereal is just "Corn Pops".
Nothing like Kid's television characters crossing over to get us to eat Kellog's cereals.
Of course there was merchandise.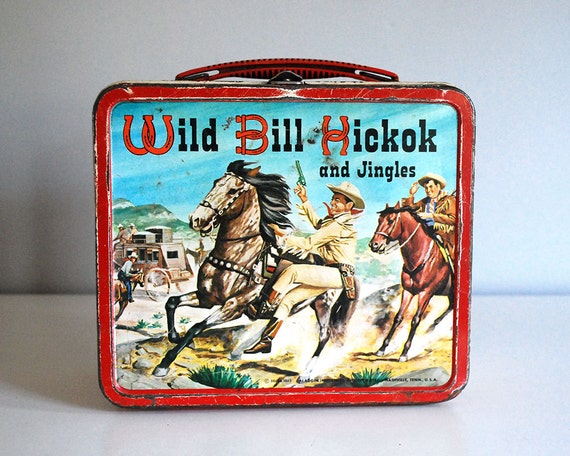 Andy Devine would start his own children's show that along with others of my age. I watched faithfully. Especially to see what trouble "Froggy" the mischievous frog might do.
Guy Madison would also make the first filmed version of Willis O'Brien's "Gwangi" in 1956. The feature film was "The Beast of Hollow Mountain" and he would go on to make "Sword and Sandal" movies in Italy and American Westerns in West Germany and also Italy.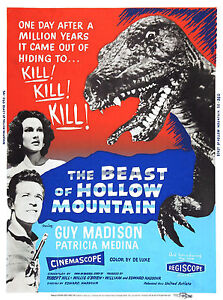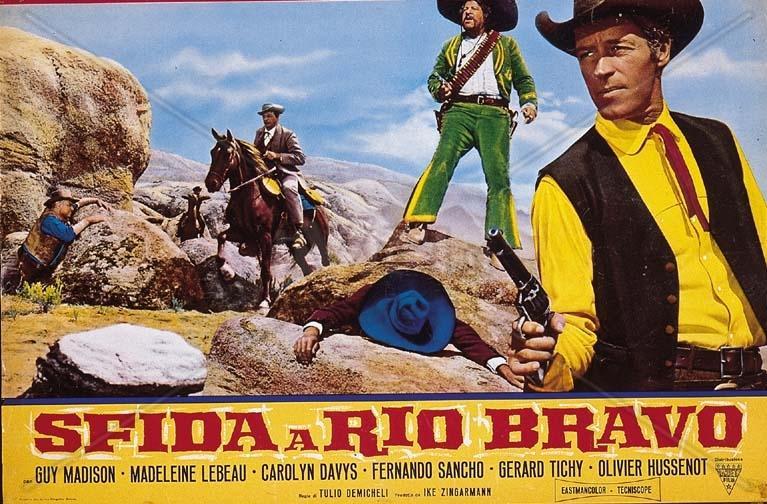 Another frontiersman got the Hollywood treatment for television. In August Bill Williams starred in
"The Adventures of Kit Carson".
The program ran in syndication from August 11, 1951 through November 22, 1955 for a total of 103 episodes.
How good is your eyesight? Bill Williams' first motion picture role was as a theater usher in the 1933 "King Kong". In 1958 the actor turned down the lead in Ivan Tor's "Sea Hunt". He didn't believe an underwater show would work on television and Lloyd Bridges moved to television stardom instead.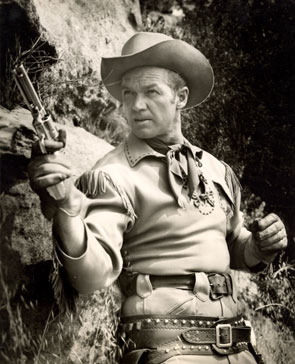 Portraying Kit Carson's Mexican companion was Don Diamond as "El Toro". In typical Hollywood tradition Diamond was not Hispanic, but the son of a Jewish Russian immigrant father. He was a graduate of the University of Michigan. Another role Don Diamond is associated with is that of "Crazy Cat", the heir apparent to "Chief Wild Eagle", on the comedy television series "F-Troop".
In this children aimed television series. "Kit Carson" roamed through the west with "El Toro" and had adventures not associated with the real "Carson's life
On September 16, 1951 a television show appeared first on NBC. It would move to ABC and then into syndication and end its run March 8, 1959. The show had a modern day setting and some Western themes. The title was
"Sky King"
and starred Kirby Grant as "Schuyler 'Sky' King" and Gloria Winters as "Penny King".
There adventures involved "King's" airplane the "Songbird" and had a modern Western flavor. As the stories were set in Arizona around "Sky's" ranch. However, the plots really weren't Westerns, but the series is considered one anyway.
There is a mystery over the question:
DID SKY KING HAVE A WHITE GERMAN SHEPARD DOG?
Many fans of the show, myself included, believe so. There are some major discrepancies revolving around the number of shows filmed and that dog. Should my reader be interested. The whole story is part of my article on the "Dog Stars" of the 1950's at:
http://www.bewaretheblog.com/2015/05/the-mystery-of-sky-kings-dog.html
On December 30, 1951
"The Roy Rodgers Show"
premiered starring husband and wife team Roy Rodgers, "The King of the Cowboys" and Dale Evans. "The Queen of the Cowboys". There would be 100 episodes, until June 9, 1957, of this modern setting Western series on NBC. However, even with a modern setting with automobiles and airplanes. You still had Roy riding "Trigger" and shooting it out with six guns. A kids perfect fantasy cowboy show. Each half hour episode ended with "Roy" and "Dale" singing "Happy Trails". The song was written by Dale Evans.
"Happy trails to you, until we meet again.
Happy trails to you, keep smilin' until then.
Who cares about the clouds when we're together?
Just sing a song and bring the sunny weather.
Happy trails to you, 'till we meet again.
Some trails are happy ones,
Others are blue.
It's the way you ride the trail that counts,
Here's a happy one for you.
Happy trails to you, until we meet again.
Happy trails to you, keep smilin' until then.
Who cares about the clouds when we're together?
Just sing a song and bring the sunny weather.
Happy trails to you, 'till we meet again.
The family aspect of the program came through with Roy's comical sidekick Pat Brady and his jeep "Nellybelle" that seemed to always have a mind of her own.
Above "Bullet", Pat and Roy on "Trigger".
Autographed photos and merchandise were the thing for the kid's viewing the show. One family problem that was starting developing was how were our parents going to pay for everything we wanted?
In 1938 a newspaper comic strip Western
"Red Rider"
first appeared. On June 28, 1940 the first of 28 movies and chapter serials "The Adventures of Red Rider" starring Don "Red" Berry premied
On February 3, 1942 the character became a very popular radio show. The idea of making a television Western seemed a great idea and a pilot episode of "Red Rider" was made in 1951, but it could not find a sponsor. In 1956 another pilot for a proposed series was made and it, also, could not find a sponsor. So "Red Rider" an extremely popular character never made the move to television.
1952 Through 1954: The Last of the "Kids" Westerns
There was no question our parents enjoyed these shows, but as you can see by all the merchandising including what kind of cereal I should eat was being aimed at the kids watching. I was always torn between "Sugar Pops" and "Puffed Rice". It was the prize included, or item I had to get my parents to buy shown on the boxes back panel. That usually decided which we took home from the grocery store.
The plots for television Westerns, in the beginning, were also aimed primarily at those kids still at home, or in elementary school. The stories was simplistic and the heroes role models. The exception to the "Kid's Stories" model occurred on March 1, 1952 and would remain as such into 1955. When the tone of television Western's began a transformation.
The show in question was
"Death Valley Days".
The program would be on the air with original episodes into 1970 for a total of 452. "Death Valley Days" will always be associated with "The Old Ranger" portrayed by actor Stanley Andrews. Besides this role the actor is best remembered as the original "Daddy Warbucks" on the radio program "Little Orphan Annie".
Andrews hosted the program from 1953 through 1963. Afterwards he was replaced by Celebrity Hosts. The first was Ronald Reagan in 1964. Reagan was followed by Rosemary DeCamp for 1965, Robert Taylor hosted from 1966 through 1968 and the last host was Dale Robinson 1969 into 1970.
"Death Valley Days" was originally produced by Gene Autry's "Flying A Productions" from 1952 through 1955. "McGowan Productions", who produced "Sky King", bought the rights and produced the program in 1956. The rights to "Death Valley Days" were again sold to "Filmmaster Productions", that produced the first seasons of "Gunsmoke", from 1957 until 1965. When the fourth company "Madison Productions" purchased them.
The stories were all based upon fact and kept to those facts in their quality made stories. The series was produced by "Pacific Coast Borax Company" that changed its name to "U.S. Borax". The company's best known product was "20 Mule Team Borax" a laundry cleaner. The name came from the real mule teams used to move the Borax from "Death Valley".
One of the episodes of the series was about the discovery of Borax and the founding of the company in 1890 by "Francis "Borax" Smith".
Going from true stories to pure Hollywood Western was the series
"Cowboy G-Men".
The one season of 39 episodes ran from September 13, 1952 through June 13, 1953. Actor Russell Hayden was back as "Pat Gallagher" with Jackie Coogan. Coogan is known for playing the title role in Charlie Chaplin's 1921 silent classic "The Kid" and "Uncle Fester" on television's "The Addams Family".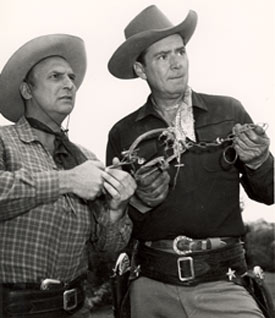 The title might have been catchy for this show set in the 1870's West, but "Machine Gun Kelly" didn't coin the term "G-Men" until 1933.
On February 2, 1953 a live action CBS Western premiered. The Monday through Friday broadcast originated at WACU in Philadelphia, Pennsylvania.at either 3:30 or 4PM Eastern and lasted until January 29, 1954. Apparently the show was about a singing cowboy Jack Valentine, the actual name of the person playing the role, who roamed "Huberle", Montana. A name made up from the name of CBS Executives Hubbell Robinson and Harry Omerle. This was all I could find about the program.
Dale Evans lost her claim as the only Cowgirl on television when actress Gail Davis become
"Annie Oakley".
The show was
a Gene Autry "Flying A :Production" starting on January 9, 1954. The series would be on the air for 81 black and white episodes through February 24, 1957.
Above Gail Davis in typical realistic Hollywood Cowgirl clothing. Clothing that many a young girl had their parents purchase for them. By the time Davis appeared as "Annie Oakley". She had been a guest star on "The Cisco Kid", "The Lone Ranger", "The Adventures of Kit Carson", "Death Valley Days" and 15 episodes of "The Gene Autry Show".
"Annie's" little brother "Tagg" was portrayed by 13 year old Jimmy Hawkins. The show was built around strong family relationships between brother and sister and their "Uncle Sheriff Luke MacTavish", Kenneth MacDonald. MacDonald was best known for playing Western villains. The setting for the show was Diablo, Arizona.
Of course we all got to know that "Annie's" horse was named "Target" and "Tagg's" was "Pixie".
Actor Brad Johnston played "Deputy Sheriff 'Lofty' Craig" described as "Annie's silent suitor" and rode "Forest".
On January 23, 1954 Republic Pictures got into Western Television programming with the one season 39 episode
"Stories of the Century"
staring Jim Davis. The series ended March 11, 1955.
Davis who had been acting since 1942 would be remembered for his Western roles and playing "Jock Ewing" in the original television series "Dallas". He played four different roles in episodes of "Cowboy G-Men" before this series. In "Stories of the Century" Jim Davis was "Railroad Detective Matt Clark".
Where :"Death Valley Days" recreated accurate history/ "Stories of the Century" had "Matt Clark" somehow popping up at historical events that he became involved with. An example is when "Clark" just happens to be at the exact moment that Bob Ford murders Jesse James. Most of the stories involved famous outlaws such as the Dalton Brothers, Johnny Ringo, Billy the Kid, Sam Bass and John Wesley Hardin.
On October 15, 1954, the day before my 8th birthday, a show appeared on ABC that would run until May 9, 1959 and capture the imaginations of many a young 1950's boy with 164 episodes.
"The Adventures of Rin Tin Tin",
as with television's "Lassie", was about a young boy of our age having all the action revolving around him. The shows primary location was "Fort Apache", the same fort used by John Ford in his 1948 motion picture of that name, shot at "Coganville".
That boy was "Rusty" played by Lee Aaker. He had been orphaned by an Indian raid and adopted by the men of "Fort Apache". Actor James E. Brown appeared as his best human friend "Lieutenant Ripley 'Rip' Masters". Then there was the dog star of the title "Rin-Tin-Tin" portrayed by several different dogs.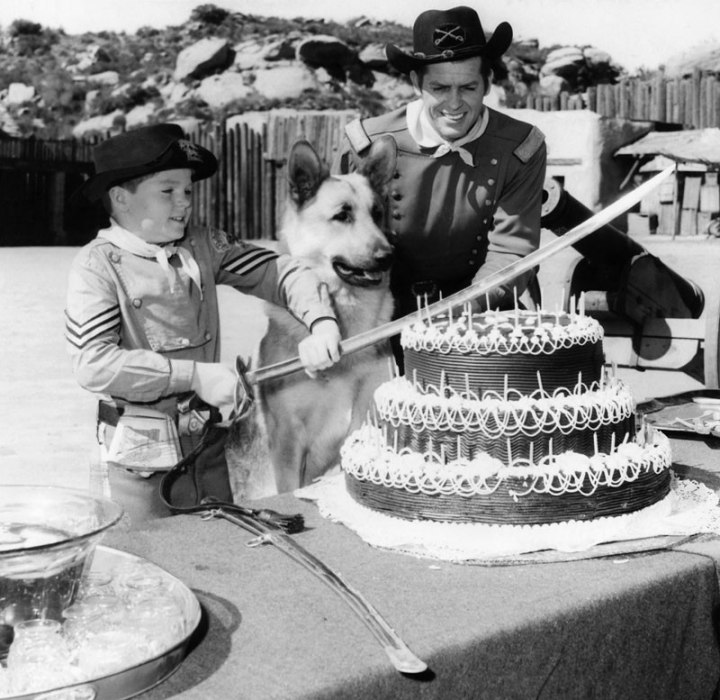 I go into detail about this program and the aforementioned "Lassie" television series in my article about "Sky King's Dog" I linked above. The show was a gold mine to advertisers and merchandisers.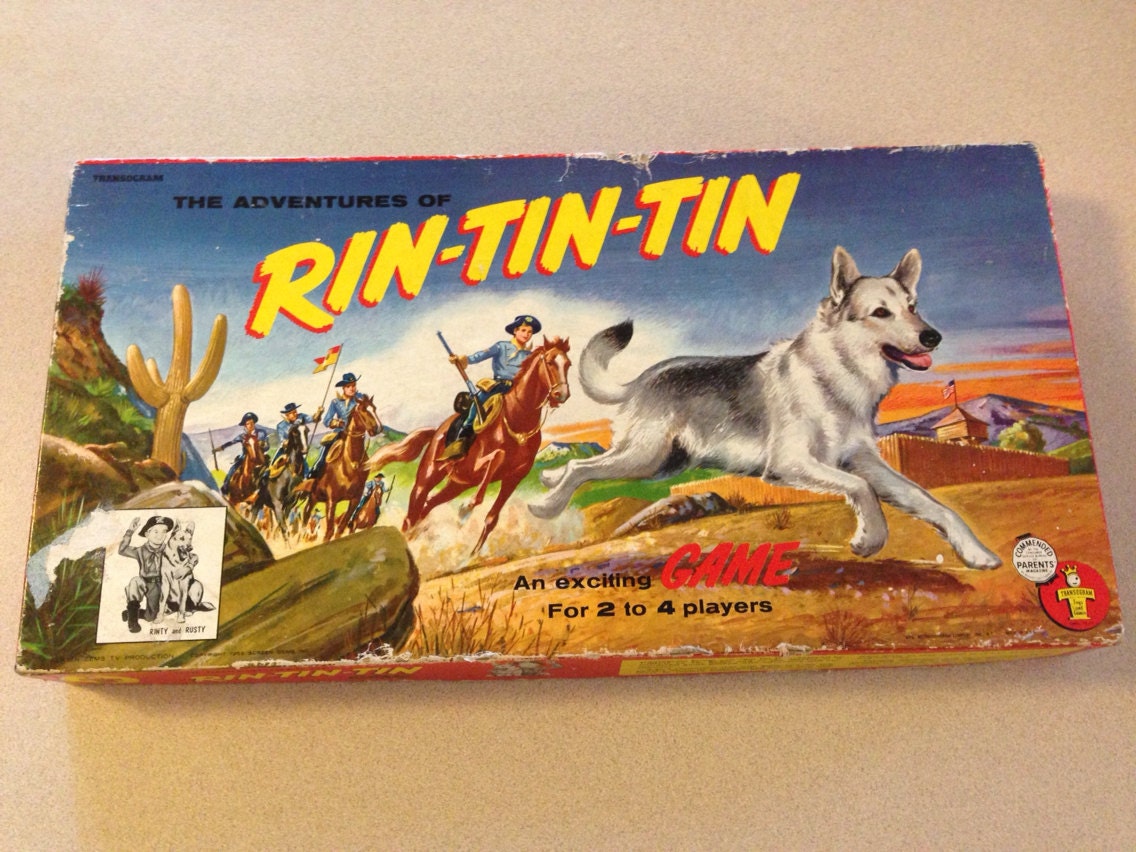 1955 The Year Television Westerns Became "ADULT" Maybe
From 1949 through 1954 a total of 16 Westerns appeared first on our 17 inch black and white television set and then finished on our BIG 24 inch black and white set. During the following year, 1955, 12 new Western television programs appeared. The popularity of the genre had firmly taken hold and a move toward more "Adult" stories started, but first the "Kid's" still won out.
On March 1, 1955 Gene Autry's "Flying A Productions" brought us
"Buffalo Bill, Jr."
and the first of 42 thrilling episodes. Playing the 28 year old title character was Dick Jones who had appeared a lot younger in "The Range Rider". Jones was a true Cowboy and was also known for his rope tricks. Almost every one of his stunts was performed by the actor. The title character was the Marshall of Willeyville, Texas.
Playing his younger sister "Calamity" was Nancy Gilbert. She would eventually leave acting and become a Nun.
Their character names come from the fact that the two were orphaned in the "Black Hills" of South Dakota. Of course as there was a 16 year difference between the brother and sister's ages. Why "Bill" wouldn't know their real names is never explained, or asked.
On August 27, 1955 the 52 episodes of
"Tales of the Texas Rangers"
premiered on CBS, but before the run was completed the program would have moved to ABC. The series was based upon an NBC, we've now hit all the major networks, radio program from 1950 through 1952. The main radio character was "Texas Ranger Jace Pearce" voiced by Joel McCrea.
When the radio program became a filmed television series. The character of "Pearce" was now portrayed by Willard Parker. Parker was had an excellent motion picture career going for him until the 1953 motion picture "The Great Jesse James Raid". The film co-starred actress Barbara Payton and the two had a torrid love affair. There are several books about her alcohol and drug addictions and her tragic death 14 years after this picture from her addictions.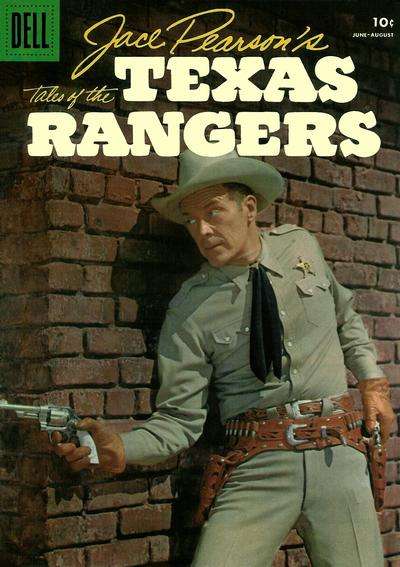 The series, like Jack Webb's "Dragnet", was based upon actual cases. However, the twist here was some of the shows were set in the 1950's and others were set in the Western 19th Century. The cast remained the same in both settings.
What was starting to form on television was the idea of starting each new season in the month of September. In the case of 1955 the viewing audience was introduced to 8 new Westerns in that month.
The first of these premiered on September 1, 1955 and was
"Judge Roy Bean".
Playing the title character, who called himself "The Law West of the Pecos", was character actor Edgar Buchanan.. There would be 39 syndicated episodes.
Each episode of the series opened with:
During the 1870s, the wildest spot in the United States was the desolate region west of the Pecos River. Virtually beyond the reach of the authorities, the railroads, then pushing their way west, attracted the most vicious characters in the country. It was said that all civilization and law stopped at the east bank of the Pecos. It took one man, a lone storekeeper who was sick of the lawlessness, to change all this. His name was Judge Roy Bean
The real "Judge Roy Bean" would hang a man for the slighted infraction of "His" rules, but this was 1950's television and a family show. No hangings and "Bean is shown more as a "Storekeeper" than a "Saloon" owner. Portraying his "right hand man" "Jack Taggert" was actor Jack Buetel. Buetel would always be remembered for portraying "Billy the Kid" in the Howard Hughes Western "The Outlaw". The film that introduced Jane Russell and that bra, Hughes had designed by his TWA Airline Engineers, to make the already busty Russell seem more busty.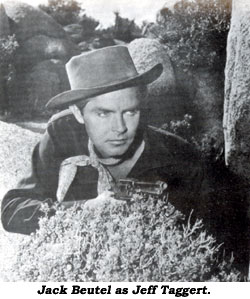 On September 5, 1955 the first of 229 episodes of
"The Life and Legend of Wyatt Earp"
starring Hugh O'Brien appeared on ABC. The series would become one of the most popular Westerns of the 1950's not ending until June 26, 1961.
The show was based upon the 1931 book "Wyatt Earp Frontier Marshall" by Stuart N. Lake. Lake supposedly interviewed Earp for the work. The book was also the basis for John Ford's 1946 feature "My Darling Clementine" starring Henry Fonda as Wyatt Earp.
The series first season starts with Wyatt as Deputy U.S. Marshall in Ellsworth, Kansas and moves to Wichita, Kansas. The second season has Earp as an Assistant Marshall in Dodge City, Kansas until the final season. That final season moves Wyatt Earp to Tombstone, Arizona.
One of Wyatt Earp's pistols he wears is the famed "Buntline Special". However, there is no evidence the real Earp ever had the long barreled weapon, but to young boys that pistol just added to the fun when Hugh O'Brien used it to catch the bad guys.
"I'll tell you a story a real true life story
A tale of the Western frontier.
The West, it was lawless,
and his is the story you'll hear.
Brave courageous and bold.
Long live his fame and long live his glory
and long may his story be told.
When he came to Kansas, to settle in Kansas,
He dreamed of a peaceable life,
Some goods and some chattel,
A home and a sweet, loving wife.
Now he wasn't partial to being a marshal,
but fate went and dealt him his hand,
While outlaws were looting, and killing and shooting,
he knew that he must take a stand.
Well he cleaned up the country
The old wild west country
He made law and order prevail.
Forever will live on the trail."
The theme song for the show became a best selling record.
This would cause some other programs to create a theme for their Western heroes. Of course the show produced other merchandise for the young fans parents to purchase.
Like William Boyd as "Hopalong Cassidy". Hugh O'Brien as "Wyatt Earp" made the cover of "Life Magazine". As would other Western television stars from time to time.
With the final season set in Dodge City. "The Life and Legend of Wyatt Earp" made a multiple episode version about "The Gunfight at the OK Corral". Telling the events leading to the gunfight, the gunfight itself and what happened afterwards in true Hollywood Style. The gunfight first was seen on the motion picture screen in a 1932 film. The following link takes my reader to my article on all the motion picture and television versions of the event to the date of this writing:
http://www.bewaretheblog.com/2015/03/the-gunfight-at-ok-corral-as-reinvented.html
Four days after the premier of "The Life and Legend of Wyatt Earp", on September 4, 1955, a Western series premiered that would run for 20 seasons and 635 episodes until March 31, 1975. The television series was based upon a long running radio program starring actor William Conrad, but he was not cast in the main role. Instead that role had been offered to John Wayne, but Wayne did not want it or television. As the story goes he suggested his friend James Arness to portray "Marshall Matt Dillon" on
"Gunsmoke".
The very first episode of "Gunsmoke" actually had John Wayne introduce it with the following:
Good evening. My name's Wayne. Some of you may have seen me before; I hope so. I've been kicking around

Hollywood

a long time. I've made a lot of pictures out here, all kinds, and some of them have been Westerns. And that's what I'm here to tell you about tonight: a Western—a new television show called

Gunsmoke

. No, I'm not in it. I wish I were, though, because I think it's the best thing of its kind that's come along, and I hope you'll agree with me; it's honest, it's adult, it's realistic. When I first heard about the show

Gunsmoke

, I knew there was only one man to play in it: James Arness. He's a young fellow, and maybe new to some of you, but I've worked with him and I predict he'll be a big star, so you might as well get used to him, like you've had to get used to

me

! And now I'm proud to present my friend Jim Arness in

Gunsmoke

.
The program when it first premiered on CBS ran 26 minutes per episode from 1955 to 1961. From 1961 through 1975 the episodes were expanded to 50 minutes. An aside to this fact is that originally the show only allowed 4 minutes for sponsor commercials, but when it expended those same sponsors now had a full ten minutes to advertise in a one hour time slot. Today a one hour program can be as little as 44 minutes, on average, to permit more commercial breaks per hour.
The original supporting cast included:
Dennis Weaver as "Chester Goode" the Deputy Marshall with that famous limp. Milburn Stone was the wise town doctor just referred too as "Doc".His real name was "Dr. Galen Adams". Then there was "Miss Kitty Russell" the owner of the Long Branch Saloon
After Dennis Weaver left the show he was replaced by a member of both "The John Ford Stock Company" and "The Sons of the Pioneers" singing group Ken Curtis as "Festus". Also added to the remaining cast would be the town blacksmith "Quint" portrayed by Burt Reynolds.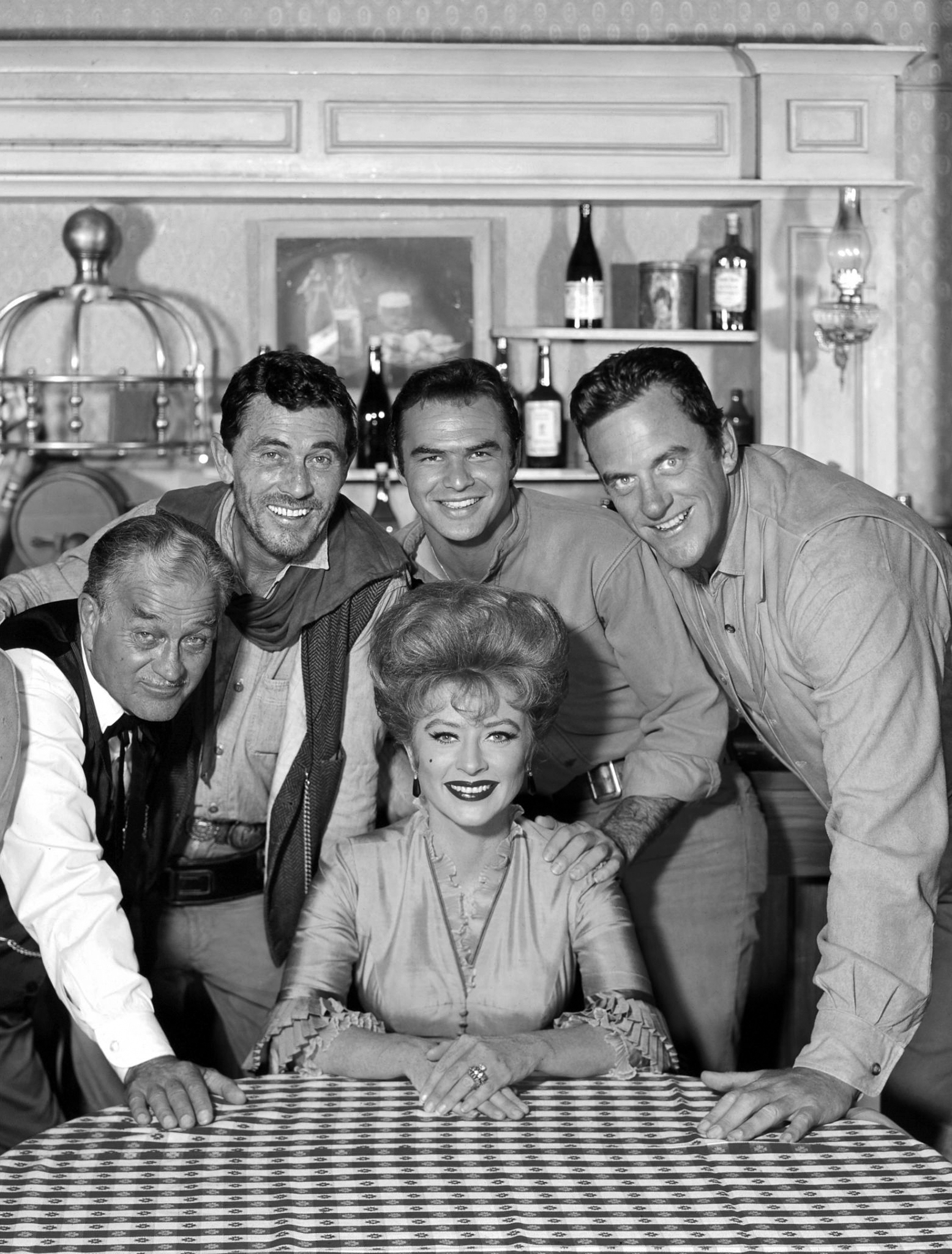 Gunsmoke":was called "The First Adult Western". In September 1975 after the show went off the air. The motion picture and television critic for the Los Angeles Times Cecil Smith wrote
Gunsmoke

was the dramatization of the American epic legend of the west. Our own

Iliad

and

Odyssey

, created from standard elements of the dime novel and the pulp Western as romanticized by [Ned] Butline

, [Bret] Harte

, and [Mark] Twain

. It was ever the stuff of legend.
Those words seem to raise the series to mythic proportions, but there is no argument about the impact it had on how television should look at the Western.
On September 20, 1955 Warner Brothers saw the premier of
"Cheyenne"
starring Clint Walker. The series basically had "Cheyenne Bodie" traveling the American West. Each episode found him in a different situation which tried his easy going nature. A nature that the bad guys always misinterpreted until it was too late for them.
The series was another "Adult" Western, but it appealed to young viewers because of Walker's portrayal of the honest cowboy. Unlike "Gunsmoke" at the start and the majority of 1950's Westerns. "Cheyenne" was the first hour long Western and became the first hour long dramatic series on television that actually worked at the time. However, Warner Brothers screwed with things.
To start with the studio made it part of what was called "Warner Brothers Presents". The show was part of three programs that alternated weeks. One week there was "Casablanca" with Charles McGraw in the Bogart role of "Rick". Another week it was "Kings Row" with Jack Kelly, Nan Leslie and Robert Horton in the roles originated by Ronald Reagan, Ann Sheridan and Robert Cummings. Both "Casablanca" and "Kings Row" were terrible. While "Cheyenne" was excellent, but it almost died with the other two that first season, because the viewers got confused as to when it was on.
The actual broadcast history of this excellent program looked like this:
September 1955 to September 1959 "Cheyenne" was on ABC from 7:30 PM to 8:30 PM Tuesday nights. September 1959 to December 1962 the Western was on Monday night in that time slot. It was off the air for several months over a contract dispute with Clint Walker and returned once again in the 7:30 PM to 8:30 PM time slot. This time on Fridays from April 1963 to September 1963 without alternating with other programs.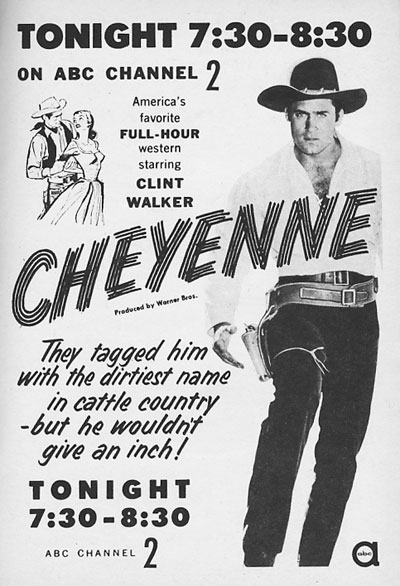 Of course "Cheyenne" needed a theme song:
"Cheyenne, Cheyenne, where will you be campin' tonight?
Lonely man, Cheyenne, will your heart stay free and light?
Dream, Cheyenne, of a girl you may never love
Move along, Cheyenne, like the restless cloud up above.
The wind that blows, that comes and goes, has been your only home.
But will the wild wind one day cease and you'll no longer roam?
Move along, Cheyenne; next pasture's always so green.
Driftin' on, Cheyenne, don't forget the things you have seen,
And when you settle down, where will it be? Cheyenne. Cheyenne!"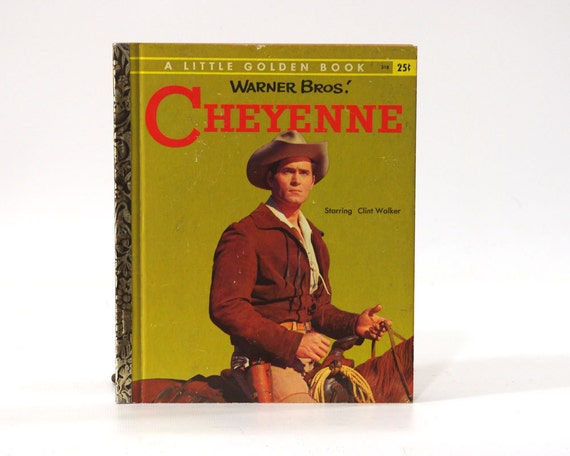 IF "Gunsmoke"and "Cheyene" were "ADULT" Westerns. When they premiered neither show immediately changed the tone of television Westerns. The next premier came from Gene Autry's "Flying A Productions" on September 23, 1955 and was aimed clearly at "CHILDREN" and filmed where I now live in Newhall, California.
"The Adventures of Champion"
ran for only 26 episodes on CBS and was a modern western. It tells the story of a boy, "Ricky North", played by Barry Curtis and his wild mustang horse "Champion". Strategically named for Gene Autry's own horse and looking a lot like him. For their adventures "Ricky" also had a dog named "Rebel" played by "Blaze". "Blaze" was actually "J.R." the lead dog playing "Rin Tin Tin". The three lived on "Uncle Sandy North's", Jim Bannon, ranch.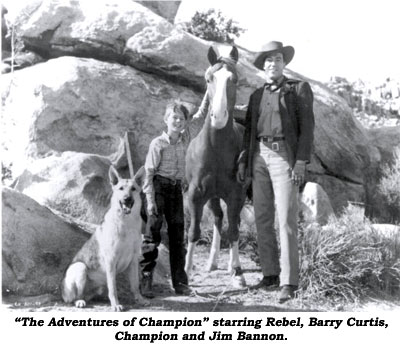 Another one season wonder was
"Steve Donovan, Western Marshal".
The premiered on September 24, 1955 and ran for 39 episodes through June 16, 1956.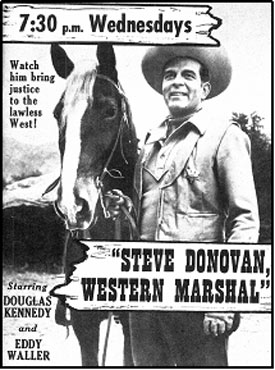 The show takes place in 19th Century Wyoming. The series starred Douglas Kennedy. Kennedy a solid "B" supporting actor since 1935. The story had "Donovan" and his sidekick "Rusty Lee", Eddy Waller, bringing law and order to Wyoming's open range and towns without a sheriff or marshal.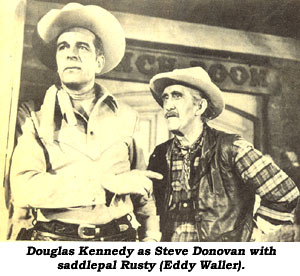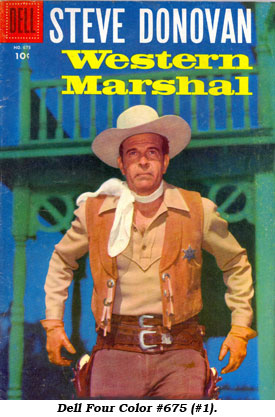 An interesting bit of trivia was the show started shooting in 1951, but was shelved and then episodes added when it was finally released. The series was by Jack Cherok the producer of "The Lone Ranger".Before this show aired Kennedy had been seen playing roles in 6 "Lone Ranger" episodes, 2 of "Annie Oakley", 3 on "Dragnet" and the 1955 Western "Strange Lady in Town" staring Greer Garson, Dana Andrews and Cameron Mitchell.
Finishing a three day swept of September 23rd to 25th of forgotten Western shows was
"Frontier"
The show lasted for 31 episodes running from September 25, 1955 through September 9, 1956 on NBC. It was an anthology series of stories set in the Old West that focused upon the characters of their story rather than the gun play. It was also based on historical fact.
The only recurring character was actor Walter Coy for the first 16 of the 31 shows. He explained the show, like the "Old Ranger" on "Death Valley Days", and closed the show.
In John Ford's "The Searchers" Walter Coy was "Ethan's" brother "Aaron". Coy appeared on Broadway in many productions and guest starred on many of the 1950's television westerns. Along with some of the stories on "Frontier".
The only photo besides the one above of Coy from the series I could locate was of actor James Best. Others who appeared included Richard Boone, Chuck Connors, Mike Connors, Richard Crenna, Jack Elam, Denver Pyle and Robert Vaughn.
On September 28, 1955 the series
"Brave Eagle"
appeared on CBS for 26 episodes and ended its run on March 14, 1956. The series was an honest attempt to portray Native Americans centering upon the Cheyenne's.
The strange mixture of actors may have contributed partly to its demise. Portraying the title character and Cheyenne Chief "Brave Eagle" was Keith Larsen. He had been born in Salt Lake City, Utah and was of Norwegian descent. A typical Hollywood casting.
Portraying his love interest was Sioux Indian actress Kim Winona as "Morning Star".
The mix in the cast continued with Hopi Indian Keena NomkenaAnthony (whose real name was Earl Numkena) playing "Brave Eagle's" adopted son "Keena".
Then there was the comic relief of Bert Wheeler born in Paterson, New Jersey. He had been part of a famous 1930's/1940's comedy team with Robert Woolsey starting in vaudeville. Bert Wheeler played a part White, part Native American named "Smokey Joe".
The next night saw the premier of another show I speak about in my "Sky King" article
"Sergeant Preston of the Yukon"
starring actor Dick Richard Simmons, his dog "Yukon King". and of course his horse "Rex". This series is considered a Canadian Western, because of the shows style and period. However, it was not filmed in Canada.
Ashcroft, Colorado took the place of the Yukon and the plots were taken from the radio show "The Challenge of the Yukon". That had been on the air from 1938 into 1955 when the TV version started. The 78 episodes of "Sergeant Preston of the Yukon" ran from September 29, 1955 through September 25, 1958. The running time of these half hour episodes were actually between 22 and 24 minutes. Permitting the show's sponsor "Quaker Oats" to have plenty of commercial on air time.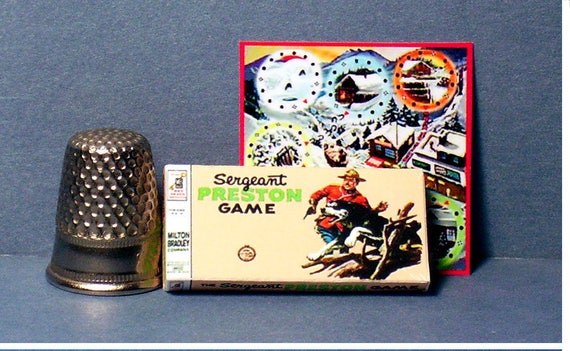 Where "The Adventures of Champion" failed the series
"Fury"
succeeded. One day before my 9th Birthday, on October 15, 1955, the first of 116 episodes premiered. The show was on the air until March 19, 1960. Peter Graves, "Mission Impossible" and brother to James Arness, starred as "Jim Newton". He owned the "Broken Wheel Ranch". Bobby Diamond portrayed "Jim's" adopted son "Joey Clarke Newton". Playing ranch hand "Pete Wilkey" was actor William Fawcett who was seen in many chapter serials in the 1940's and was a Professor of Theater Arts. The programs name came from the horse that rescues the boy in all the shows.
Below left to right: Willaim Fawcett, Bobby Diamond, and Peter Graves on "Fury".
Playing "Joey's" teacher in nine episodes of the first season was Ann Robinson. She was best known for co-starring with Gene Barry in George Pals 1953 version of H.G. Wells' "The War of the Worlds".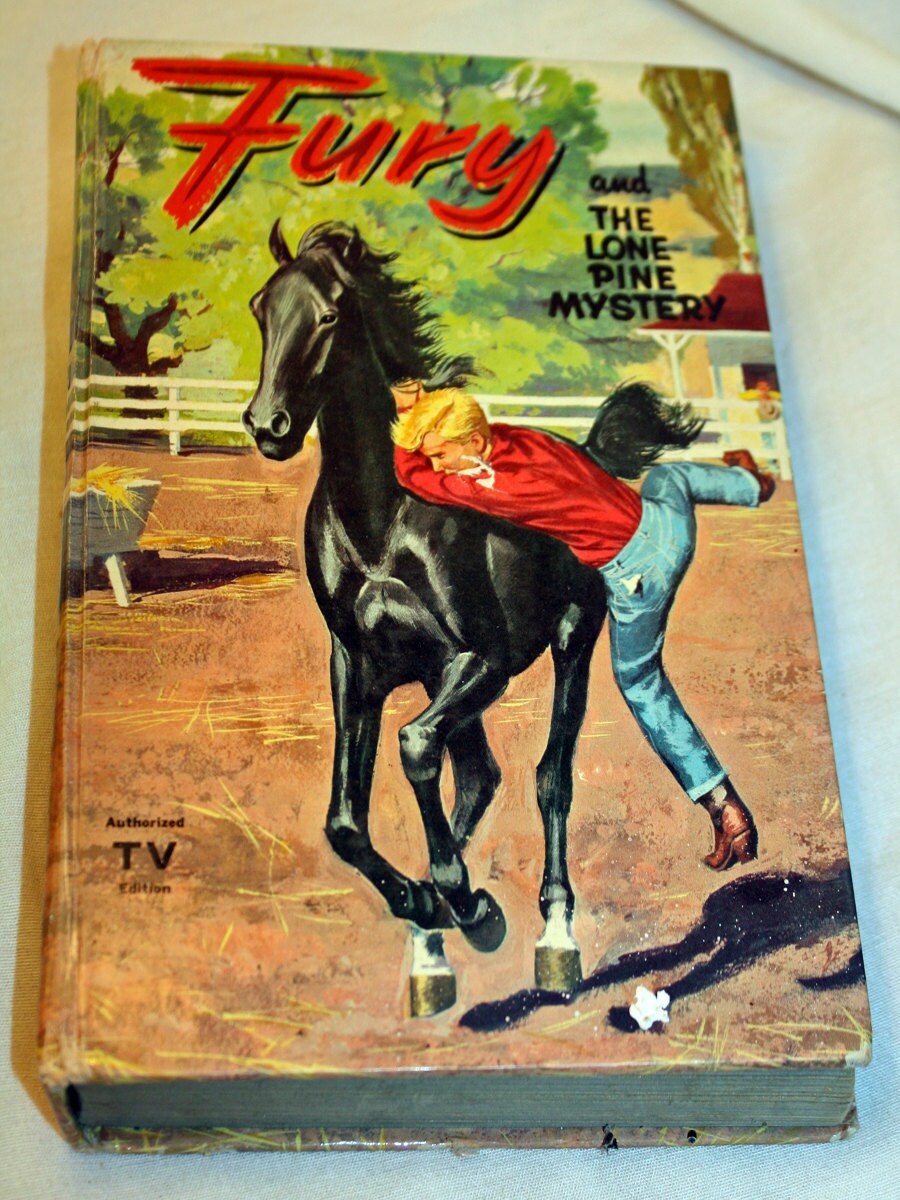 1956 To 1958 The Impact Of Westerns Continues On America's Television Sets
A one season modern Western story appeared on February 10, 1956 to give "Fury" competition for 39 episodes ending February 1, 1957. Based upon a 1941 novel and a 1943 motion picture starring Roddy McDowall as "Ken McLaughlin" was
"My Friend Flicka".
The story had similar stories as "Fury" and was set on the "Goose Bar Ranch" at the start of the 20th Century. Portraying young "Ken McLaughlin" was Canadian actor Johnny Washbrook. His father "Rob McLaughlin" a former U.S. Cavalry Officer was Gene Evans. Evans had starred in Sam Fullers 1951 hard hitting Korean War film "The Steel Helmet" and would be seen in the 1959 British Science Fiction "Behemoth the Sea Serpent" aka "The Giant Behemoth". Anita Louise. a child star of the 1930's, portrayed "Ken's" "gentle spirited" mother "Nell". "Flicka" is Swedish for "Girl".
"My Friend Flicka" was a Summer replacement for "The Adventures of Champion" and like that series could not get the ratings needed to succeed, because both had been opposite "The Adventures of Rin Tin Tin".
Another "Adventures of" title premiered on September 7, 1956. In this case it was
"The Adventures of Jim Bowie".
The series was more Western than truth and "Bowie", actor Scott Forbes, appeared in 75 of the shows 76 episodes. When it came to that final episode he was nowhere to be seen. While shooting episode 75 Forbes learned that the series was cancelled. He blew up on the set at the producer and walked off. The final episode was written without the title character to end the series.
The first season had Jim Bowie roaming the West with his famous knife that was shown being made in episode one. Then for the second season "Bowie" was now almost what could be called a Real Estate agent in New Orleans. That second season ended on August 29, 1958.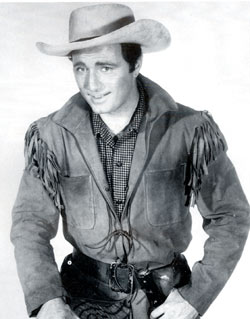 The program
"The Sheriff of Cochise County"
was a Desilu Production for CBS that changed its name for the third and fourth seasons to
"United States Marshal".
It premiered on September 14, 1956 and ran for 136 episodes as "The Sheriff of Cochise County" from September 1956 into January 1958 and 60 as "United States Marshall" from October 1958 through April 1960.
The program starred John Bromfeild, 1955's 3-D "Revenge of the Creature" the first sequel to "The Creature from the Black Lagoon", as Frank Morgan. As the above titles indicated "Morgan" was first a Sheriff and then a U.S. Marshall. The program was considered a modern Western themed crime series set in Cochise County, Arizona. At this time there was a very popular show "Highway Patrol" starring actor Broderick Crawford and this series could be called "The Highway Patrol" meets the modern Arizona West.
I met John Brtomfield at a personal appearance for the program and learned two things. One was that he was born Farron Bromfield and the second he was a High School friend of my father. At the time that gave me bragging rights with my own friends.
Besides wanting to be a Cowboy like "Hoppy", Gene and Roy. Like most nine year old boys I also wanted to be in the circus. Set in the 1890's and premiering on September 23, 1956 was
"Circus Boy".
Just like "Batman's Robin" the program revolved around "Corky". A boy whose parents "The Flying Falcons" were killed in a trapeze accident and "Corky" is now raised by the other circus performers.
"Corky" was played by the then billed "Mickey Braddock", but he was actually the pre-singing group "The Monkees" Mickey Dolenz. Who as "Corky" is the "Water Boy" for "Bimbo the Elephant".
Portraying "Joey the Clown" who is "Corky's" father figure was actor Noah Berry, Jr,
The actor had been in motion pictures since 1920 would be really known to television audiences. When he co-starred with James Garner in the series "The Rockford Files" from 1974 into 1980.
Playing the owner of the Circus "Big Tim Champion" was Robert Lowery on the left in the following still.
Among his many film credits Robert Lowery was the second actor to portray "Batman" on the motion picture screen in the 1949 serial "Batman and Robin".
"Circus Boy" ran through December 12, 1957 and its 49 episodes were split between NBC, 1956 to 1957 and ABC 1957 with reruns in 1958.
In 1950 Delmer Davies directed a motion picture that treated the Apache tribes with respect. The title was
"Broken Arrow"
and James Stewart portrayed the real life Indian Agent Tom Jeffords and Brooklyn, New York, actor Jeff Chandler, in typical Hollywood casting, portrayed Cochise. A role that he was nominated for the Best Actor Academy Award.
On September 25, 1958 that motion picture became a television show of the same name. Portraying Tom Jeffords was actor John Lupton, 1955's "Battle Cry" and Walt Disney's 1956 "The Great Locomotive Chase". Portraying "Cochise" was Michael Ansara/ Who had been born in the French Mandate for Syria and Lebanon on April 15, 1922. Once again typical Hollywood casting.
Even with its Hollywood casting the series was praised for its honest portrayal of Native Americans. The program's two seasons ran for 73 episodes until September 23, 1958, However, Michael Ansara had this to say in 1996 to author Alex McNeil for his book "Total Television:
Cochise could do one of two things–stand with his arms folded, looking noble; or stand with arms at his sides, looking noble.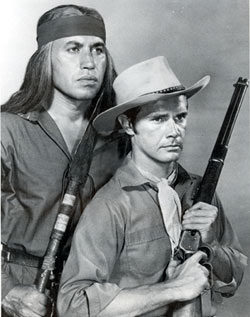 Above Italian American actor Anthony Caruso as "Chato", John Lupton and Michael Ansara.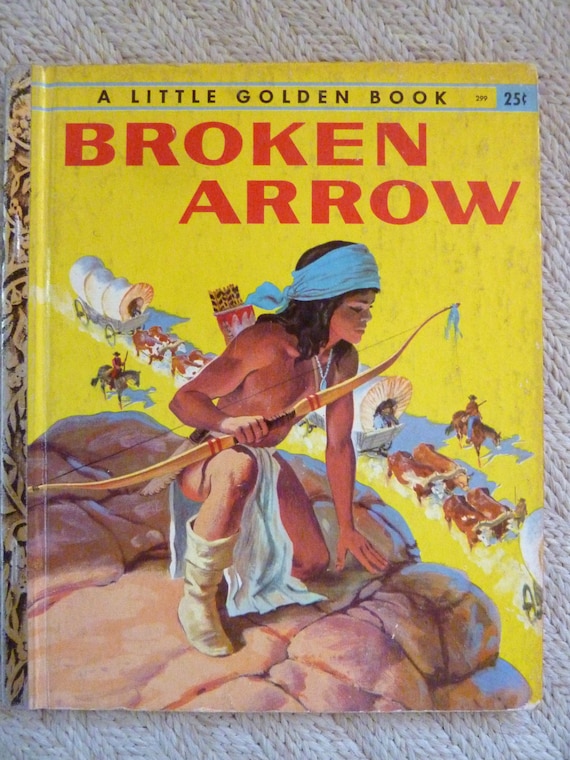 On October 5, 1956 the first story in an anthology series for CBS entitled
"Dick Powell's Zane Grey Theatre"
premiered. Actor/Singer/Director Dick Powell hosted each of the 149 half hour black and white episodes. The series was produced by Western novelist Luke Short and Charles A. Wallace and aired through May 18, 1961.
Initially the series was based upon the writings of Zane Gray, but as the series continued co-producer Arron Spelling would write 20 news stories. Below Dick Powell in one of the Zane Gray episodes.
Five of the episodes would become pilots for new Western television programs. Four of those shows were written by a writer starting out by the name of Sam Peckinpah. I will mention all five as I come to them.
On March 18, 1957 Dale Robertson first appeared as "Special Agent Jim Hardie". His character was referred too in the first episodes as "The Left Handed Gun" in the series
"Tales of Wells Fargo",
because Robertson was left handed and that was considered unusual. As I said that reference ended after it became a too repetitious.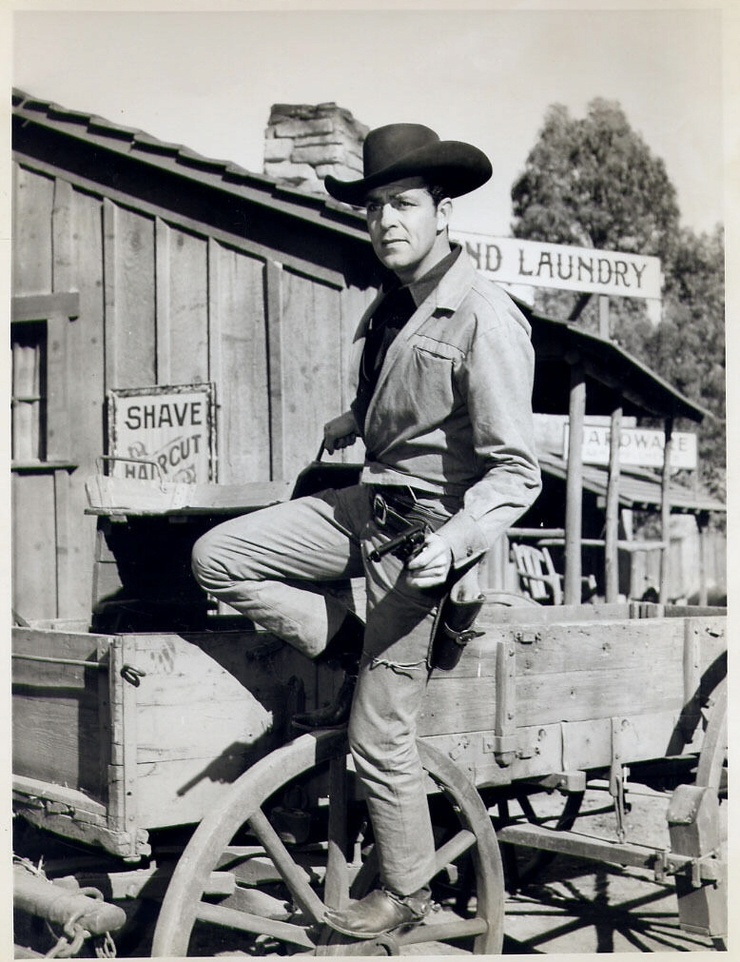 The series was based loosely on the actual career of Wells Fargo Undercover Agent Fred J. Dodge. The real Dodge was a friend of Wyatt Earp and openly supported him after the "Gunfight at the OK Corral".
Jim Hardie would move from one story to another, but of interest was some were based on events that covered both the 1870's and 1880's. The series was originally a half hour in length, filmed in black and white and ran from 1957 to 1961. At which time two things happened. First the series became one hour in length and those new episodes were filmed in color. The program ended on June 2, 1962. with episode 200.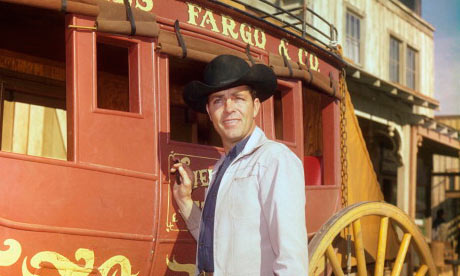 A small piece of trivia was that the horse "Jim Hardie" rode was really Dale Robertson's own "Jublie", In one of the episodes he just whistles and the horse came to the actor who mentions its name.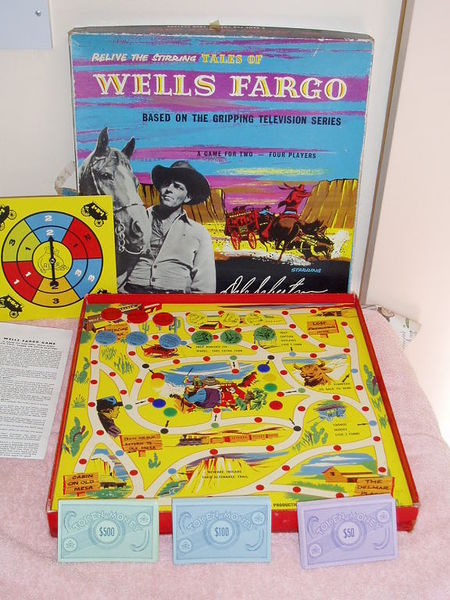 On September 14, 1957
"Have Gun Will Travel"
starring Richard Boone premiered. The gambler/gun for hire living in luxury in 1875 at the Carlton Hotel in San Francisco. Boone would portray the man in black with a highly developed sense of morality. The name "Paladin" goes back to King Charlemagne's Knights and was the source of his name and code of honor.
The following theme song was by composer Johnny Western, couldn't ask for a better last name, who also sang it.:



Have Gun Will Travel reads the card of a man.
A knight without armor in a savage land.
His fast gun for hire heeds the calling wind.
A soldier of fortune is the man called Paladin.
Paladin, Paladin
Where do you roam?
Paladin, Paladin,
Far, far from home.
He travels on to wherever he must.
A chess knight of silver is his badge of trust.
There are campfire legends that the plainsmen spin.
Of the man with the gun, of the man called Paladin.
Paladin, Paladin
Where do you roam?
Paladin, Paladin,
Far, far from home.
Far from home,
Far from home
Everyone in my high school printing class seemed to want to print copies of his calling card.
The "Adult" Western was on CBS for 225 episodes finally ending on April 20, 1963.
This was the only television show that went in reverse and created a radio spin off in 1958 with John Dehner portraying "Paladin ".
"Cheyenne" had two new programs alternating with it. One premiered on September 17, 1957 with actor Will Hutchins in the title role of
"Sugarfoot"
the very likable cowboy "Tom Brewster". The pilot was basically a 50 minute remake of the 1954 87 minute long motion picture "The Boy from Oklahoma". In which Will Rodgers, Jr. portrayed "Sheriff Tom Brewster".
The laid back "Tom Brewster" is appointed Sheriff of the town of Bluerock by corrupt politicians. They believe his laid back attitude means "Tom" will be controllable. Thereby, getting the results, they want, about the killer of "Sheriff Brannigan" and of course they have him wrong.
In the corner of the Sheriff's office "Brewster" finds an old pair of boots that belonged to "Brannigan" and puts them on. The murdered sheriff's daughter, "Kate Brannigan" played by Merry Anders, seeing "Tom" in her father's boots calls him a "Sugarfoot". "Tom Brewster's" guns arrive in the mail from his mother and had belonged to his father. The set up for the show reminds me a lot of James Stewart in the 1939 motion picture "Destry Raids Again", or Audie Murphy in the 1954 remake.
Jack Elam was cast as "Sugarfoot's" sidekick "Toothy Thompson"
"Sugarfoot" ran for 69 episodes through April 17, 1961 on ABC.
The day after "Sugarfoot" premiered, September 18, 1957, on NBC, Ward Bond and Robert Horton were first seen as "Major Seth Adams" and Scout "Flint McCullough": on
"Wagon Train".
The television series was inspired by a John Ford motion picture from 1950 "Wagon Master" that Ward Bond appeared in. The film starred two regulars in the "John Ford Stock Company" Ben Johnson and Harry Carey, Jr.
For those familiar with Western actor Ben John who also starred in 1949's "Mighty Joe Young". My biography can be read at:
http://www.bewaretheblog.com/2016/06/ben-johnson-roping-12-foot-gorilla.html
For 284 episodes the program chronicled the story of one "Wagon Train" making its way from Missouri to California. After Ward Bond passed away he was replaced in season four by John McIntyre as "Christopher Hale". McIntyre took the "Wagon Train" to the end of the programs run.
Robert Horton left during season 5 and Scott Miller aka: Denny Miller appeared as "Duke Shannon" for season 5 to 7.
Then Robert Fuller became "Cooper Smith" for seasons 7 and 8. The nature of a large "Wagon Train" made it easy to replace characters on the program.
While Terry Wilson portrayed "Bill Hawks" from the programs start until it's conclusions eight seasons later on May 2, 1965.
The series was seen on NBC from 1957 into 1962. It switched to ABC from 1962 to 1965. The last two seasons of the program were filmed in color.

"Boots and Saddles"
was about a cavalry troop in the former Territory of Arizona in 1871. Their mission to protect the local residents and fight the Apaches. It was syndicated starting on September 19, 1957 for 39 episodes until May 29, 1958.
The program starred Jack Packard as "Captain Shank Adams", Patrick McVey as "Lieutenant Colonel Wesley Hayes", Gardner McKay as "Lieutenant Dan Kelly" and Mike Hinn as "Scout Luke Cummings".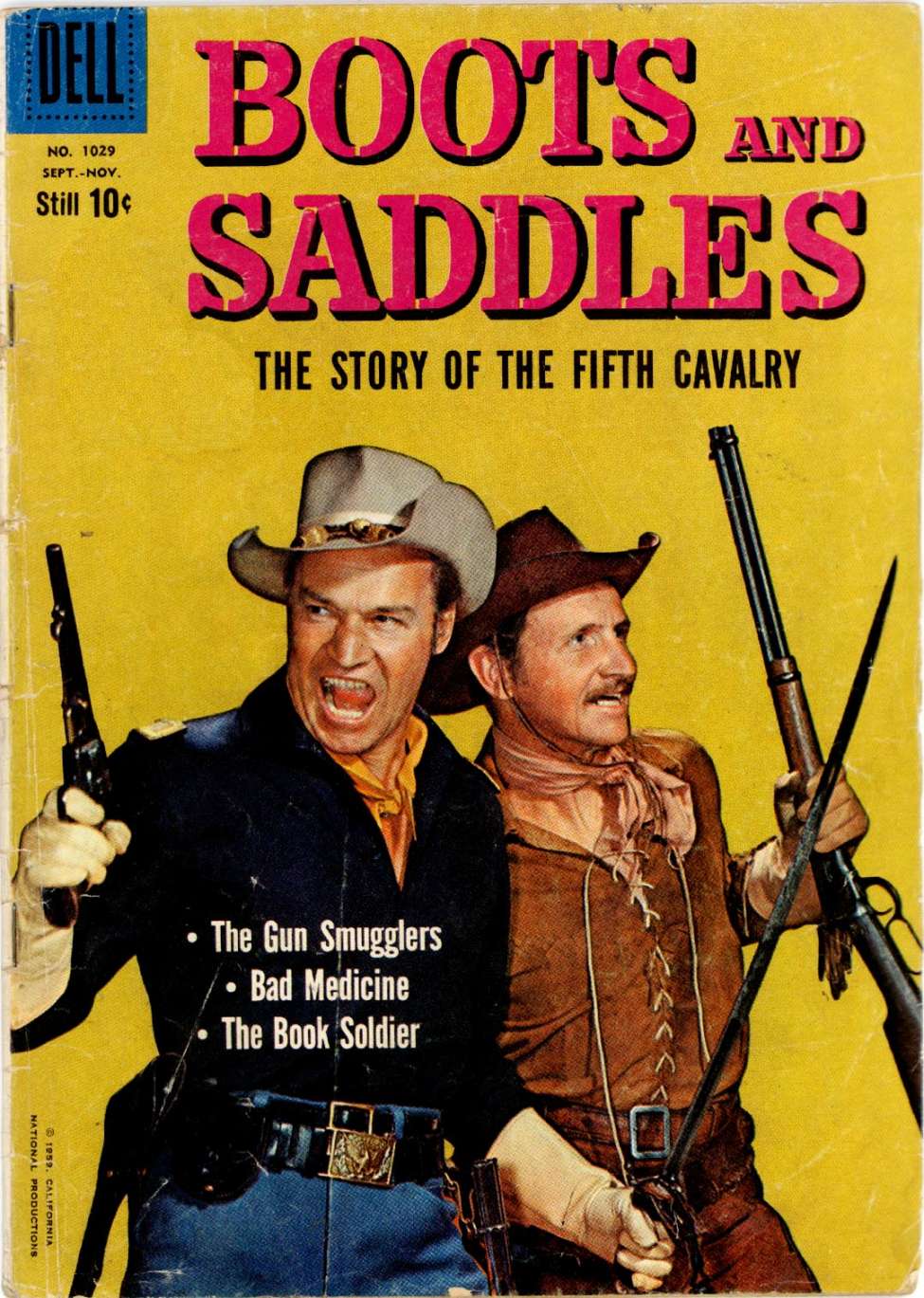 On September 22, 1957 the first episode of the television series
"Maverick"
initially starring James Garner as "Bret Maverick" appeared on ABC. The series would end on April 22, 1958 after 124 episodes. Along the way we would meet other "Mavericks" including brother "Bart Maverick", Jack Kelly and "Cousin Beau" played by Roger Moore.
The following link takes my reader into my detailed look at the program and all the changes to it over "Maverick's" run.
http://www.bewaretheblog.com/2016/08/and-maverick-was-his-name-james-garner.html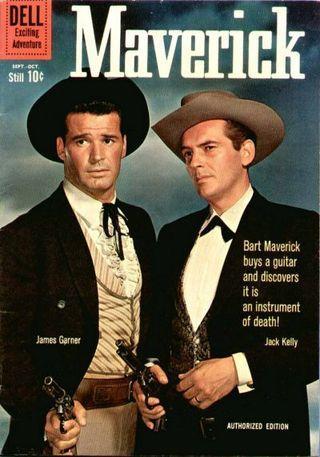 His name was "Vint Bonner" and he was
"The Restless Gun".
"Bonner" was portrayed by John Payne starting on September 23, 1957. In 1947 he co-starred with Maureen O'Hara and a little girl named Natalie Wood in the original "Miracle on 34th Street". At the start of World War 2 the O'Hara and Payne had been seen in 1942's "To the Shores of Tripoli" about the U.S. Marines in training on December 6, 1941. In 1950 the two were paired again in "Tripoli" about the Marines vs the Barbary Pirates. In fact John Payne was Maureen O'Hara's second most leading man to John Wayne.
Now Payne was recreating a role he had done on the television anthology the"Schlitz Playhouse" March 29, 1957. That episode was entitled "The Restless Gun", but his character's name was "Britt Ponset" in the pilot. As it was based upon the radio program "The Six Shooter" and "Ponset" was the recurring gunfighter's name.
Unlike many a gunfighter in the real old west. Payne's "Bonnor" was very intelligent and preferred solutions to problems rather than gunfights. The show lasted for two seasons and 78 episodes on NBC until June 22, 1959.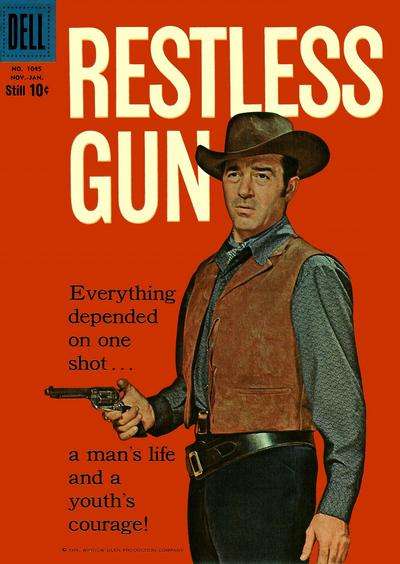 On September 24, 1957
"The Californians"
premiered on NBC. The series was set in California during the 1850's gold rush period in San Francisco. The first season centered around Irish Immigrants and their problems. The show, at the start of that season, starred Adam Kennedy as Irish newspaperman "Dion Patrick" and Sean McClory, the Science Fiction classic "THEM!" and John Wayne's "Island in the Sky", as store owner "Jack McGivern".
Then Richard Coogan was introduced as "Matthew Wayne" both a sheriff and town marshal and the other two actors were dropped. The show became a fictional history of the creation of the San Francisco Police Force.
Some of the guest actors included Michael Pate, the Australian actor who played "Vittorio" in John Wayne's "Hondo". Denver Pyle was appearing in many television Westerns including this one. Actor Troy Donahue was just starting out and this was a year before the film "Monster on the Campus" and two before his break through, of sorts, with "A Summer Place", Jeff York after being seen as "Mike Fink" in Walt Disney's "Davy Crockett", "Westward Ho the Wagons", "The Saga of Andy Burnett" and "The Great Locomotive Chase" was now reduced to a guest appearance on "The Californians". Then there was an actor named George Takei seven years before "Star Trek".
The directors also contained some interesting names for this forgotten television program. 15 of the episodes were directed by Jacques Tourneur. He had directed producer Val Lewton's "The Cat People" "I Walked with a Zombie" and "The Leopard Man". Directing 9 episodes was Byron Haskin, Walt Disney's "Treasure Island" and for George Pal "The War of the Worlds" and "The Conquest of Space". Another 2 episodes were directed by an unknown William Castle and even actor Sean McClory directed 4 shows.
Above Adam Kennedy as "Dion Patrick" and Maria Tsien McClay. Below Sean McClory as "Jack McGiven" and Nan Leslie as Martha McGiven.
Above Richard Coogan as "Matthew Wayne".
On October 4, 1957 the first of those shows created from an episode of "Dick Powell's Zane Gray Theatre" and one written by Sam Peckinpah premiered.
"Trackdown"
starred Robert Culp as "Texas Ranger Hoby Gilman".
The series is set in 1870's Texas five years after the end of the Civil War. The first half of the first season had "Gilman" "Tracking Down" wanted fugitives. Then it switched to the town of Porter. a fictional version of the real town now set near a mountain range, with "Hoby" as the town sheriff.
The "Zane Gray Theatre" gave us "Hoby Gilman's" background as an ex-Confederate soldier returning to his hometown of Crawford, Texas.
Robert Culp is credited with creating "Cool" in a character. Which always put the bad guys off and the local towns people too. As to what laid beneath his perceived personality.
"Trackdown" ran for 71 episodes not including the "Zane Gray Theatre" pilot. It ended on September 23, 1959. The series was endorsed by the Texas Rangers and the State of Texas. A great recruiting tool I guess.
As this ad for the show indicates "Lucky Strike Cigarettes" was the sponsor. These were the good old days when Cigarettes were healthy for "Trackdown's" viewership.

The railroads became the subject of the series
"Casey Jones".
Yes, that Casey Jones of the Cannonball Express story. The show premiered on October 8, 1957 starring Alan Hale, Jr., but now going by Alan Hale as his father had passed away.
For my readers familiar only with either the Walt Disney cartoon, or the Ballad about him. There was a real Jonathan Luther "Casey" Jones that was killed attempting to save his passengers on April 30, 1900.
According to a Jackson, Mississippi newspaper at the time of the accident:
The south-bound passenger train No. 1 was running under a full head of steam when it crashed into the rear end of a caboose and three freight cars which were standing on the main track, the other portion of the train being on a sidetrack. The caboose and two of the cars were smashed to pieces, the engine left the rails and plowed into an embankment, where it overturned and was completely wrecked, the baggage and mail coaches also being thrown from the track and badly damaged. The engineer was killed outright by the concussion. His body was found lying under the cab, with his skull crushed and right arm torn from its socket. The fireman jumped just in time to save his life. The express messenger was thrown against the side of the car, having two of his ribs broken by the blow, but his condition is not considered dangerous
Obviously the television series had nothing to do with reality. In television's "Casey Jones" he is an engineer for the 19th Century Midwest and Central Railroad. Character actor Dub Taylor portrayed fireman "Wallie Sims", Eddy Waller" was "Red Rock Smith" the conductor. Pat Hogan was cast as a half Native American called "Sam Peachpit", but the character was thankfully dropped after only the opening episode.
The program centers around "Casey Jones's" family. There was even a "Casey, Jr", played by Bobby Clark and Mary Lawrence was his mother "Alice Jones"/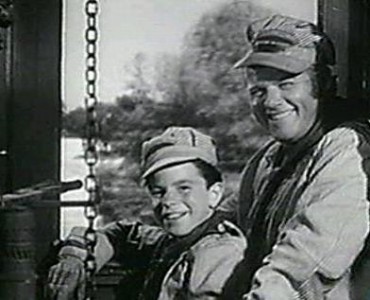 The syndicated series ran for only 32 episodes and ended on May 5, 1958.
On October 15, 1957 a syndicated television series about the Arizona Rangers premiered. The title was
"26 Men",
because that was actually the number of men the State of Arizona could fund when they were created in 1901. The show was produced by actor Russel Hayden, but he wasn't in the series. However, he did write the theme song.
"Saddle up, saddle up, saddle up.
This is the story of 26 Men.
Who rode the Arizona Territory.
High is the glory of 26 Men,
Whose parish helped to fill the Territory.
26 Men who saddled up and then
Rode out to answer duty's call.
26 Men who lived to ride again
And fight for the rights and the liberty of all.
This is the story of 26 Men
Enforcing law within the Territory.
Praise be the Glory of 26 Men
Who rode the Arizona Territory.
Ride on. Ride on. Ride on."
The head of the Arizona Rangers "Captain Thomas H. Rynning", portrayed by Tristram Coffin, was a real person. No other characters were.
Above Tristram Coffin, probably best known as being the first actor to wear Republic Pictures flying suit in the 1949 serial "King of the Rocket Men" and as "District Attorney MacGraw" in "The Creature with the Atom Brain" in 1955.
Below the real Thomas H. Rynning.
His factious second in command "Ranger Clint Travis" was portrayed by Kelo Henderson.
On June 30, 1959 the last of the 79 episodes was first shown.
On October 16, 1957 two major events occurred. The first was Lloyd had his 11th birthday and the second ABC premiered
"Tombstone Territory".
The series took place in Tombstone, Arizona in the 1880's. Except there wasn't one real person in the show and it never dealt with the famous "Gunfight at the OK Corral".
Pat Conway portrayed "Sheriff Clay Hollister". Who seemed to dress just like Hugh O'Brien on "The Life and Legend of Wyatt Earp" except for the style of hat.
Pat Conway in "Tombstone Territory".
Hugh O'Brien in "The Life and Legend of Wyatt Earp".
The co-star on "Tombstone Territory" was Richard Eastham as the owner "Harris Clayton Claibourne" editor of the actual "Tombstone Epitaph". The actual person was John Clum who founded the newspaper May 1, 1880.
Eastham would narrate the story to give it an authentic tone.
The first two seasons aired on ABC until May 29, 1959. At which point ABC dropped the show, but it went into syndication for a third season ending on July 8, 1960 for a total of 81 episodes.
On May 27, 1950 Randolph Scott starred in the motion picture "Colt .45" as "Steve Farrell" a gun salesman and gun fighter. He is tracking down a killer that stole a pair of "Colt .45" repeating pistols and has been using them to kill several people.
The film was loosely changed into the television show "Colt .45", first shown on ABC October 18, 1957, and the character of "Steve Farrell", became "Christopher Colt" portrayed by Wade Preston. Who is now an undercover government agent posing as a gun salesman.
During his uncover work "Christopher Colt" meets famous people of the period. Such as General Lew Wallace who wrote the novel "Ben Hur", Edwin Booth the actor brother of John Wilkes Booth and the ever present, in these Westerns, "Billy the Kid". In this case played by Robert Conrad eight years before he starred in "The Wild, Wild West". In "Sugarfoot" the role was portrayed by Dennis Hopper. The year after this series premiered Paul Newman joined Robert Taylor and Audie Murphy on the motion picture screen.
Wayde Preston got into a dispute over the shows budget and his belief that he was doing "Stunt Man" work without extra pay and insurance coverage. He left the show, reruns filled in the reminder of the first season, and then Donald May appeared as "Christopher Colt's" cousin "Sam Colt, Jr". Whose name implied he was the son of the inventor and founder of Colt Fire Arms. The series also changed names to
"The Colt Cousins".
With both actors the show ran for 67 episodes and ended on September 27, 1960.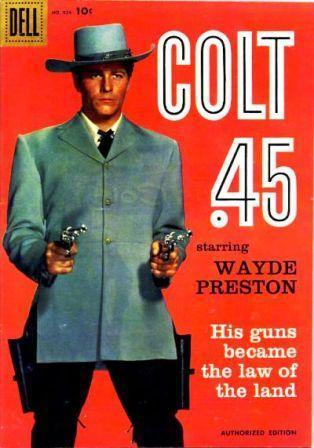 The above Dell Comic Book cover got it wrong. The image is not Wayde Preston, but Donald May.
"Man Without A Gun"
was an unique Western for a couple of reason. For one it was made to be shown on the NTA Film Network starting on November 6, 1957. As well in general syndication. NTA was a part time network of about 100 stations co-funded by Producer/Director Ely Landau and 20th Century Fox. They could not exceed that amount of stations and eventually NTA failed. The second reason was the tone of the stories.
Rex Reason portrayed newspaper editor "Adam MacLean" the title character. Reason had been seen in 1955's "This Island Earth" and 1956's "The Creature Walks Among Us". He should not be confused with his very similar looking younger brother, Rhodes Reason, 1967's Toho production "King Kong Escapes" and many TV Western appearances also.
Set in the town of Yellowstone in the Dakota Territory of the 1870's."Adam MacLean" brought the trouble makers and outlaws to justice not by using guns, but through the words in his newspaper "The Yellowstone Sentinel".
The show's co-star was Mort Mills as "Marshal Frank Tillman". "Tillman" was there when the Pen was not Mightier than the Sword and "Adam" was in real trouble. Mills played the highway patrol officer in Alfred Hitchock's 1960 "Psycho" with Janet Leigh and before that he was in Orson Wells' "Touch of Evil" starring Charlton Heston and, again, Janet Lee.
The show was considered unusual, because it put "Adam MacLean's" morals and ethics above anything else. It was actually used to teach those tenants to 1950's children in school. "Man Without A Gun" lasted for two seasons, 52 episodes and ended on September 10, 1959.
I start looking at the Westerns of 1958 with a syndicated program entitled
"Union Pacific".
I could not find the actual month the program began, or the month it ended. Being syndicated that information is apparently missing.
The story follows the building of the Union Pacific Railroad from Omaha, Nebraska west to the city of Promontory, northwest of Salt Lake City, Utah. In 1939 Cecil B. DeMille made a classic motion picture of the same title. That feature starred Barbara Stanwyck and Joel McCrea and followed the building of the railroad to California. The DeMille film was released two months after John Ford's "Stagecoach". Both are considered by most film historians to have been the game changers on how Westerns were to look, but other than the name and concept. I could find no direct tie in between DeMille's picture and this television program.
"Union Pacific" starred Jeff Morrow as "Major Bart MacClelland". He is the supervisor of construction for the railroad. Morrow is known more for four Science Fiction movies than this series. They were 1955's "This Island Earth", 1956's "The Creature Walks Among Us" and in 1957 both "The Giant Claw" and "Kronos". My article on the actor can be found at:
http://www.bewaretheblog.com/2016/10/jeff-morrow-exeter-of-metaluna-icon-of.html
Above Morrow and Susan Cummings as "Georgia".
"Union Pacific" ran for only 38 episodes and was cancelled.
Another newspaper editor was
"Jefferson Drum"
the original title, but also released as
"The Pen and the Quill".
The show appeared on NBC April 25, 1958. It starred Jeff Richards as "Jefferson Drum" a crusading newspaper in the town of Jubilee, location never given.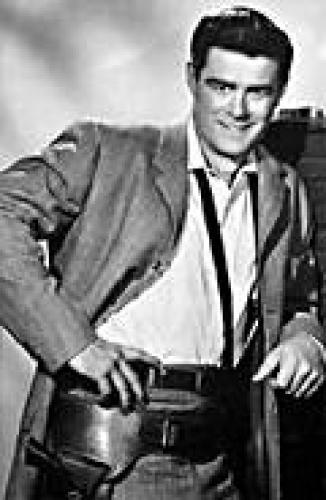 "Drum: is raising his son "Joey", Eugene Mazzola. The young actor was billed as Eugene Martin on the program. "Jefferson Drum" lasted for only 26 episodes and ended on December 11, 1958.
On July 3, 1958 NBC premiered a series entitled
"Buckskin".
The idea of the program was to show real daily life in the fictional town of "Buckskin", Montana. As seen through the eyes of a 10 year old boy named "Jody O'Connell" played by Tom Nolan. Sally Brophy was his mother "Mrs. Annie O'Connell".
The series ended on May 25, 1959 after only 39 episodes.
The CBS television series
"Frontier Justice"
which premiered July 7, 1958 wasn't really a new series. It was nothing more than a repackaging of "Dick Powell's Zane Gray Theatre" episodes with different guest hosts. It was seen as a summer replacement for three years: 1958, 1959 and ended on September 28, 1960. A total of 31 episodes of the original anthology was used.
Six days after his television series premiered. A cult classic movie starring STEVEN McQueen was released on September 12, 1958 entitled "The Blob".
"Wanted Dead or Alive"
made a star out of STEVE McQueen starting with episode one on September 6, 1958.
In this tough series with the second actor to be "Cool". American's met bounty hunter "Josh Randall". Unlike Clint Eastwood's "Manco" in 1965's "Per qualche dollaro in piu (For A Few Dollars More)", or other bounty hunters portrayed in Western motion pictures. "Josh Randall's" bounty hunter had a soft heart, if the circumstances were right. Otherwise, "Randall" was all business.
The original series ran on CBS was 94 episodes until March 29, 1961. For some unexplained reason during the 1960 run. The producers added a semi-comical ex-sheriff turned bounty hunter named "Jason Nichols" played by Wright King.
During that same year he just disappeared.
In an issue of Time Magazine, June 28, 1963. Steve McQueen said the following about his experiences on "Wanted Dead or Alive" being:
Three hard mother grabbin' years, but I learned my trade and it gave me discipline.
On September 23, 1958 Ty Hardin was "Bronco Layne" on ABC's
"Bronco".
Another show that alternated with "Cheyenne" while Clint Walker was battling Warner Brothers.
The audience found out he was an ex-Confederate officer that now just roamed the West. The series lasted for 68 episodes and became the only alternate with "Cheyenne" after "Sugarfoot" was cancelled. The last episode premiered on April 30, 1962.
Republic Pictures in 1949 decided they needed competition to singing cowboys Gene Autry and Roy Rodgers. So enter "Rex Allen the Arizona Cowboy". Who was some times paired with Slim Pickens for comedy relief. In 1958 Allen starred on television as the
"Frontier Doctor",
"Dr. Bill Baxter",
beginning on September 26th.
"Dr. Baxter" used a horse and buggy to go from patient to patient in the town of "Rising Springs", no other location given, and even encountered the likes of "Butch Cassidy".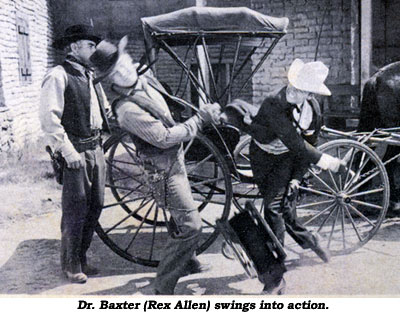 The syndicated series lasted for one season of 39 episodes until June 3, 1959.
On September 27, 1958 television viewers were welcomed to NBC's
"Cimarron City".
This should have been a great television Western. For one we have an Oklahoma boom town with oil wells and gold deposits galore. Then as the Mayor "Matt Rockford" and son of the City's founder was George Montgomery.
Montgomery had just been seen in three back to back Western movies. They were "Man from God's Country", "The Toughest Gun in Tombstone" and ""Badman's Country" as Pat Garrett. That film co-starred Buster Crabbe as "Wyatt Earp" and Neville Brand as "Butch Cassidy".
The cast regulars included John Smith as "Deputy Lane Temple" and Stuart Randall as "Sheriff Art Sampson".
Also in the cast was an actor by the name of Don Blocker as "Tiny Carl Budinger".
However, the show last for just 26 episodes, before being cancelled on April 4, 1959.
The Executive Producer of
"The Texan"
was Desi Arnaz and the other producer was the show's star Roy Calhoun. The series premiered on CBS September 29 1958 and was about "Bill Longley", Calhoun, an ex-Confederate Captain. Who seemed to show up, not just in Texas, but wherever an old friend needed him. Apparently he had many, because the show went two full seasons until September 19, 1960. It was so popular that both Arnaz and CBS wanted a third season, but Rory Calhoun wanted to go back into feature films and wouldn't agree to it.
Rory Calhoun's character was known throughout the West as a tough gunfighter/ The character seemed to be based upon a Texas gunfighter of the same time, but that Bill Longley had been a killer since he was 15 years old and would eventually be hanged in 1878.
On September 30, 1958 a series, which was spun off from "Dick Powell's Zane Gray Theatre", premiered on ABC. Buried in a list of 67 writers for the show was the actual creator and the man who wrote the "Zane Gray" episode. Although, as Hollywood works, producer Arnold Laven's name shows a its creator. This was Sam Peckinpah who actually created "Lucas McCain" and his son "Mark" seen on
"The Rifleman".
The "Lucas McCain", that Chuck Connors was to play, as originally conceived by Sam Peckinpah and seen in the first episodes is not the "Lucas McCain" that most viewers came to know. To start lets look at Peckinpah's backstory. "McCain" is also a Civil War Veteran, but for the North. The counter to most of the Western shows that seemed to glorify the Confederate soldier. He became a Lieutenant in the 11th Indiana Infantry Regiment after receiving a battlefield commission at the Battle of Five Forks on April 1, 1865. After the war "Lucas" arrives in Enid, Oklahoma where he falls in love and marries. When "Mark" is six years old his wife dies. Six more years pass and "Lucas" and "Mark" go to North Fork in the New Mexico Territory.
The series starts with their arrival and a confrontation with the "Owner" of the town of North Fork "Jim Lewis" portrayed by Leif Erickson. He will threaten "Lucas" with shooting his opponent in an upcoming match of rifle shooting skills and possibly injuring "Mark", if "Lucas" wins as he is the better shooter.
Two examples of Sam Peckinpah's dialogue at the time:
Another involved character is "Vernon Tippert" played by Dennis Hopper.
Vernon Tippert :
Mr. McCain, will you do me a favor? If that boy of yours, Mark, ever gets any funny ideas, you tell him I said he's the lucky one.
That first episode of "The Rifleman" which was shown on September 30, 1958 was actually the episode of "Dick Powell's Zane Gray Theatre" entitled "The Sharpshooter" shown on March 7, 1958.
Sam Peckinpah's "Lucas McCain" will find his piece of land and will do anything necessary including gunning down men to protect what is his and his son "Mark's", Johnny Crawford. Sam Peckinpah's concept had "Mark" growing up over the run of the show and becoming a man in the true Western fashion. The six episodes he wrote for the series have a realism to them not seen in the remaining 162, or any other Western show of the decade. Some of the incidents Peckinpah created for the boy where right out of his own life.
Take a look at the opening sequence and look closely at Chuck Connors' face. That is a determined man not afraid to kill another.
However, Arnold Laven had other ideas of how the show should play out and it was his money. Until this program Chuck Connors had been kicking around mostly in bit television appearances. At the end of the run he was a television star. Johnny Crawford had acted on television starting with an appearance on "The Pinky Lee Show" in 1950, in 1955 he was one of the original "Mouseketeers" and by the age of 12 was "Mark McCain".
Look at the above photo Johnny Crawford at 12, at the start of the series, and the following photo near the end of "The Rifleman's" 5th season when he was 17. Think what the series Sam Peckinpah envisioned about a realistic life of a boy growing up in the New Mexico Territory could have been like? However, this was the 1950's and my ex-elementary school classmate, Johnny Crawford, and I were growing up in an idyllic America. Vietnam had not yet really impacted our lives and television reflected that false since of America.
Starting with episode 19 actor Paul Fix joined the cast as "Marshal Micah Torrance". "Torrance" was a recovering alcoholic.
Fix was a regular member of both "The John Ford Stock Company" and "The John Wayne Stock Company". He was John Wayne's acting coach going back to the 1930's. It was Paul Fix who taught John Wayne that famous walk. Fix appeared with Wayne is films such as 1948's "Wake of the Red Witch", 1949's "She Wore A Yellow Ribbon", in 1953 both "Island in the Sky" and "Hondo", 1954's "The High and the Mighty", 1955's "Blood Alley" and 1967's "El Dorado" to name a very few.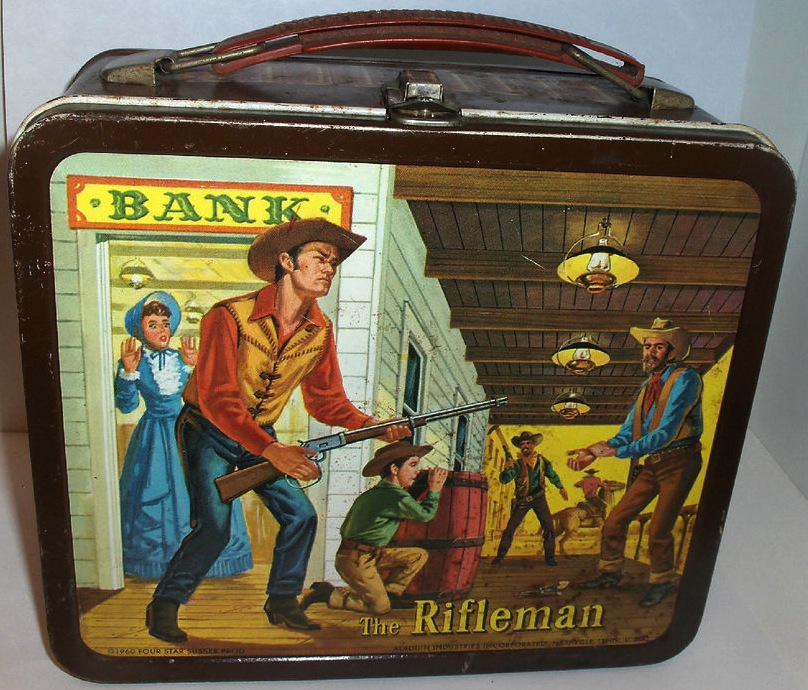 On October 1, 1958 Richard Carlson was "Colonel Ranald Mackenzie" in the syndicated post Civil War series
"Mackenzie's Raiders".
"Mackenzie" is the commanding officer of the U.S. 4th Cavalry Regiment at Fort Clark near Brackettville, Texas in the 1870's.
"Mackenzie" is under secret orders from President Ulysses S. Grant and Secretary of War William W. Belknap to stop bandits from crossing the Rio Grande from Mexico, or returning back to Mexico. The rest of the cast changed from episodes to episode.
The real Ranald Slidell Mackenzie had an interesting background for the Civil War. He was the nephew of Confederate Statesman John Slidell and brother to Union Navy Lieutenant Commander Alexander Slidell Mackenzie.
The series lasted, as most, for one season of 39 episodes into 1959.
For those interesting in Richard Carlson. My bio article may be read at:
http://www.bewaretheblog.com/2015/08/richard-carlson-academic-turned-actor.html
Not having anything to do with Teddy Roosevelt were
"The Rough Riders".
On October 2, 1958 the series told of three men, ex-Union Captain "Jim Flagg", Kent Taylor, ex-Confederate Lieutenant "Colin Kirby", Jan Merlin, and ex-Union Sergeant "Buck Sinclair", Peter Whitney. By now this was sounding real familiar. "The Rough Riders" ride the West together "fighting trouble and bad guys". The series lasted for 39 episodes and ended September 24, 1959.
Also on October 2, 1958 Jock Mahoney was back, on CBS, in
"Yancy Derringer".
Above left to right is X-Brands aka: Jay X. Brands, Frances Bergen and Jock Mahoney.
"Yancy" is a "gentleman-adventurer" and gambler. He is also, again now very familiar, an ex-Confederate Army Captain returned to New Orleans after the Civil War. His Native American friend is "Pahoo-Ka-Ta-Wah" a Pawnee who does not speak and talks through sign language. "Yancy's" love interest is "Madame Francine" the strong willed owner of a "Members Only" gambling house.
"Yancy" owns a riverboat the Sultana and his preferred weapon of choice are Sharps Derringer Handguns. One he keeps concealed in his hat. "Derringer" is also a secret agent for the "Federal" City Manager of New Orleans, "John Colton", Kevin Hagen, but everyone believes he is a Southerner who refused to surrender. Actually he wants the South and North rejoined once more.
The series lasted for 39 episodes and ended on June 4, 1959.
On October 4, 1958 another ABC television series premiered
"Lawman".
Set in Laramie , Wyoming in the 1880's "Lawman" tells the story of "Marshal Dan Troop", John Russell, if you're familiar with this series. Consider Russell's "Marshal Stockburn" in Clint Eastwood's 1985 "Pale Rider" the evil "Dan Troop" and Russell seemed to play him that way,Knowing that many fans of "Lawman" would get it.
Above "Dan Troop". Below "Stockburn"
Peter Brown played "Troop's" friend and Deputy "Johnny McKay".
Brown had been kicking around the Warner Brothers lot having scenes deleted, or appearing in an episode of "Maverick", or"Sugarfoot". In many shows his walk-on's weren't even walk-on's. In the James Stewart motion picture "The FBI Story". The movies audience only hears his voice and never sees the actor.
The third regular was actress Peggie Castle as "Lily Merrill" the owner of the "Birdcage Saloon" and "Dan's" love interest. Can you say "Matt Dillion" and "Kitty Russell"?
Castle was in a great low budget 1952 cult Cold War classic "Invasion U.S.A", not to be confused with the Chuck Norris' 1985 film of the same title, about the Soviet Union taking over the United States. She was also in a Bert I. Gordon low budget Science Fiction 1957's "The Beginning of the End" about Giant Grasshopper's eating Chicago. Not to be confused with the motion picture from ten years earlier 1947's "The Beginning, or the End?". It was about the Manhattan Project and the creation of the Atomic bomb.
My article on Peggie Castle, Allison Hayes and Gloria Talbott may be read at:
http://www.bewaretheblog.com/2015/04/peggie-castle-allison-hayes-and-gloria.html
"Lawman" was a very popular show and the relationships of the three leads both on and off the screen comes across. After four seasons and 156 episodes the last show was shown on June 24, 1962.
Again to illustrate how times have changed over the decades. There were two sponsors for "Lawman". One was the R.J. Reynolds Tobacco company and their ads were for Camel Cigarettes. The second was General Mills and their ads were for Cherioos.
In 1953 Gene Barry was "Dr. Clayton Forester" in George Pal's production of H.G. Wells' "The War of the Worlds".and on October 8, 1958 he was
"Bat Masterson".
Below the real Bartholemew William Barclay "Bat" Masterson
The show had a feel, at times, of being tongue-in-cheek. That feeling came from Gene Barry's perfect timing and straight face delivery. After 107 episodes over three seasons "Bat Masterson" ended June 1, 1961. Two years later Barry would be a millionaire Los Angeles Chief of Detectives with that same perfect timing in "Burke's Law".
Back when the west was very young,
There lived a man named Masterson.
He wore a cane and derby hat,
They called him Bat, Bat Masterson.
A man of steel, the stories say.
But women's eyes all glanced his way.
A gambler's game he always won.
His name was Bat, Bat Masterson.
The trail that he blazed is still there.
No one has come since, to replace his name.
And those with too ready a trigger,
Forgot to figure on his lightning cane.
Now in the legend of the west,
One name stands out of all the rest.
The man who had the fastest gun,
His name was Bat, Bat Masterson.
The End Of The Decade And 15 New Westerns
The power of the 1950's Western to dominate the air waves peaked in the final year with 15 new shows for viewers to consider.
On January 9, 1959 CBS premiered a Western series about a Cattle Drive entitled
"Rawhide"
. The series originally was on Friday nights from that opening episode through September 3, 1965 and was moved to Tuesday nights through its final 217th episode on January 4, 1966.
For those of my readers unfamiliar with the period "Rawhide" took place. It was probably in 1866 the first year following the Civil War. I based this upon the fact that producer Charles Warren has stated he based the series upon that years diary written by Trail Boss George C. Duffield.
For more information on the real "Gil Favor". My reader will find this link to the website: "Trails End, Sedalia, Mo." quite interesting:
http://thetrailsend.org/legend_of_rawhide.html
Speaking of Trail Boss "Gil Favor". He was portrayed by Eric Fleming star of that so bad its good Science Fiction film with Zsa Zsa Gabor "Queen of Outer Space" and a great Cowboy Vampire picture "Curse of the Undead". "Rawhide" was only his 15th appearance on screen and is the role he is most associated with. As tragedy would strike on September 28, 1966 while filming in a canoe in Peru. The canoe overturned and the actor drowned.
The Chief Drover of the program was of course "Rowdy Yates" portrayed by Clint Eastwood. His career started out for Universal Pictures in two Science Fiction films. His first role was a comedy scene as a lab assistant to John Agar's scientist. Eastwood looses a test mouse in 1955's "The Revenge of the Creature", but its in his lab coat pocket. His second role, also that year, was the commander of the planes that napalm "Tarantula" at the pictures conclusion. His eyes and voice behind the oxygen mask are unmistakable. For Warner Brothers Eastwood was part of a cast of future actors in William Wellman's tribute to "The Lafayette Escadrille" in 1958.
In 1963 Eric Fleming was offered a motion picture role during the hiatus for "Rawhide". He turned it down, but suggested the producer and director might want to use "Clint". They offered and Eastwood took them up. The movie was entitled "Per un pugno di dollari (For A Bunch of Dollars)" aka: "A Fistful of Dollars".
One has to wonder what would have happened to Eric Fleming, if he had taken that offer?
There are two characters that are of interest to this blogger from the series. The first was the Cook "Wishbone" portrayed by character actor Paul Brinegar.
Brinegar started acting in 1946 and appeared 17 times through 1952 without on screen credit. His first real roles came with TV's "Racket Squad" in two episodes. He appeared in almost all of the Western programs I have already mentioned in different episodes. Along with such programs as "Alfred Hitchcock Presents" and the anthology series "The Schlitz Playhouse", before being cast as "Wishbone".
The other character I liked was Scout/Guard "Pete Nolan" portrayed by Sheb Wooley.
Wooley was a real cowhand from Oklahoma and a country singer. Do you remember his comedy record "The Purple People Eater"? He was one of "Frank Miller's" gang in the 1952 Gary Cooper classic ". I wrote a article on Sheb Wooley and you may find it at:
http://www.bewaretheblog.com/2017/03/high-noon-purple-people-eater-and.html
To give my reader an idea of the Guest Stars "Rawhide" was able to acquire. On October 30, 1964 was an episode entitled "Canliss". Portraying the role of "Gurd Canliss" was Dean Martin.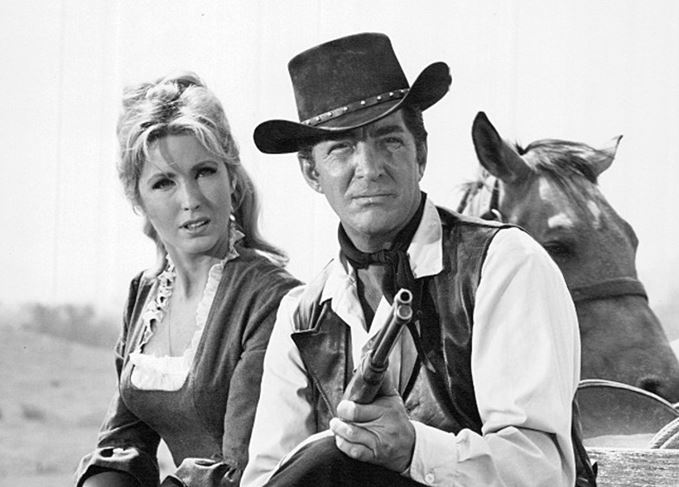 I'm sure you must remember these lyrics written by Ned Washinton and Frankie Laine:
Rollin', rollin', rollin'
Rollin', rollin', rollin'
Keep movin', movin', movin'
Though they're disapprovin'
Keep them dogies* movin'
Rawhide!
Don't try to understand 'em
Just rope and throw and brand 'em
Soon we'll be living high and wide.
My heart's calculatin'
My true love will be waitin'
Be waiting at the end of my ride.
Move 'em on, head 'em up
Head 'em up, move 'em on
Move 'em on, head 'em up
Rawhide!
Cut 'em out, ride 'em in
Ride 'em in, let 'em out
Cut 'em out, ride 'em in
Rawhide!
Rawhide!
Rollin', rollin', rollin'
Rollin', rollin', rollin'
Rollin', rollin', rollin'
Rollin', rollin', rollin'
Rawhide!
Keep rollin', rollin', rollin'
Though the streams are swollen
Keep them dogies rollin'
Rawhide!
Through rain and wind and weather
Hell-bent for leather
Wishin' my gal was by my side.
All the things I'm missin'
Good vittles, love, and kissin'
Are waiting at the end of my ride.
CHORUS
Move 'em on, head 'em up
Head 'em up, move 'em on
Move 'em on, head 'em up
Rawhide
Cut 'em out, ride 'em in,
Ride 'em in, let 'em out,
Cut 'em out, ride 'em in
Rawhide!
Keep movin', movin', movin'
Though they're disapprovin'
Keep them dogies movin'
Rawhide!
Don't try to understand 'em
Just rope, and throw, and brand 'em
Soon we'll be living high and wide.
My heart's calculatin'
My true love will be waitin'
Be waiting at the end of my ride.
CHORUS
Rawhide!
Rawhide!
Notice that the popularity of the show had two different comic book companies issuing stories and competing for my money.
The day after "Rawhide" premiered NBC countered with
"Black Saddle"
on January 10, 1959.
The actual pilot episode was on "Dick Powell's Zane Gray Theatre" and was called "A Threat of Violence" on May 23, 1958. It featured Chris Alcaide as "Henry C. 'Clay' Culhane".
However, when the series premiered the role of now just "Clay Culhane" was played by Peter Breck.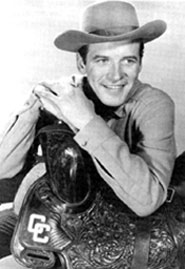 Portraying "Marshal Gib Scott" was Russell Johnson.
If Johnson looks familiar to my reader. Think "The Professor" on "Gilligan's Island".
Another recurring character was "Nora Travers"portrayed by Anna-Lisa.
As a result of her role in this show. The Norwegian actress appeared in two feature films. They were the first Three Stooges movie "Have Rocket Will Travel", can you saw "Paladin"?, and a terrible Science Fiction story "12 To The Moon".
"Black Saddle" lasted for one and one-half seasons for 44 episodes until May 6, 1960.
The exact month
"Pony Express"
started is unknown other than to say it was Fall 1959. The series was syndicated and made by something called "California National Productions". Which seems to be an NBC related group. Although the series never ran on that network.
Once more the viewer is in the 1860's, but as this series was about the title company. I can pin point the year more specifically to late 1859 through mid 1861 only. Actually the Pony Express was founded in 1859 as the "Leavenworth and Pikes Peak Express Company" and then in 1860 changed its name to "Central Overland California and Pikes Peak Express Company". For those watching Hollywood motion pictures showing the Pony Express raiders seemingly all over the place. The actual company last only 19 months until the telegraph lines stretched across the country, but it did reduce the time a letter from the West could reach the East to Ten Days.
The Pony Express Logo would be adopted by Wells Fargo and placed upon their Stage Coaches.
So back to the short lived 35 episode series. It starred Grant Sullivan as "Brett Clark" described as a "Roving Investigator" for the company. The other regular was Don Dorrell as Pony Express Rider "Donovan".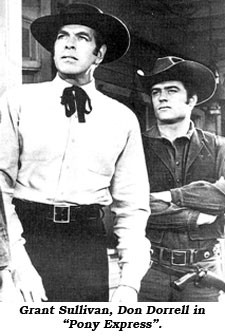 |
Grant Sullivan appeared in television's "Captain Video and his Video Rangers" in some episodes and from 1952 through 1968 has 17 actual on screen appearances on television programs besides this series. While Don Dorrell was in this series for only 31,of the 35 episodes and then had only 7 other appearances afterwards.
On September 12, 1959 two Western programs premiered on NBC. The first could be called "Bait and Switch" and the second a classic.
Henry Fonda in a Western series was a major draw, but
"The Deputy"
was really bait and switch on the audience. The show ran for two seasons for a total of 78 episodes, but Henry Fonda as "Marshal Simon Fry" only appeared in the actual stories six times. He introduced each episode and gave "His Deputy" an assignment and then appeared at the end congratulating him for a job well done.
The Deputy of the title was a storekeeper named "Clay McCord" portrayed by Allen Case.
Allen Case first appeared in an episode of "Bronco" and then basically worked in television Westerns. In an 1967 episode of the series "The Time Tunnel". Case was seen as "Pat Garrett" to Robert Walker, Jr's "Billy the Kid". In the 1965 television series "The Legend of Jesse James". Allen Case portrayed "Frank James" in the 34 episodes to Christopher Jones' "Jesse".
So what was the classic series that premiered the same day September 12, 1959? It was the first of 431 episodes of something called
"Bonanza".
Unless you saw that first show you probably never heard the four leads singing the lyrics to the theme song. In fact that was to have been how each episode was to have ended with the four of them singing. Believe me you didn't miss much.
This was the saga of "Ben Cartwright", Lorne Greene, and his three sons, by three different wives that he out lived, and the famous "Ponderosa Ranch". The four original leads were virtually unknown to television audiences.
Lorne Greene actually had 95 appearances in either motion pictures, or on television since he started acting in 1945. One of these included a 1955 to 1958 TV series "Sailor of Fortune" in which he starred for 26 episodes. Greene had a major role in director Anthony Quinn's 1958 remake of Cecil B. DeMilles "The Buccaneer" starring Yul Brynner and Charlton Heston the year before "Bonanza".
The oldest "Cartwright" son "Adam" was portrayed by Pernell Roberts, Roberts had been doing parts on stage and it was only in 1956 that he started television acting and then mostly Westerns. He had been third billed in Randolph Scott's "Ride Lonesome" released in February of 1959.
Dan Blocker was cast as "Hoss" Cartwright" "Ben's"middle son. His character's actual full name was "Eric 'Hoss' Cartwright". The Texas born Bobby Dan Davis Blocker, because of his size was being cast mainly as a Blacksmith in most TV Westerns until he landed this role.
Then there was my favorite, at the time, Michael Landon.
Landon was appearing in various sized parts on episodes of television programs and mostly the above mentioned Westerns before becoming "Little Joe". However, there were two motion pictures that the actor would be associated starting with 1957's "I Was A Teenage Werewolf".
Don't knock the title as the picture is a very interesting variation on James Dean's "Rebel Without A Cause" and recognized as such.
The other forgotten movie is also very good. It was 1959's "The Legend of Tom Dooley" turning the Kingston Trio's ballad into a love story set just after the Civil War. Michael Landon portrayed "Tom".
Should my reader be interested in those late 1950's Teen Horror movies featuring Michael Landon, Steven McQueen, Robert Vaughn and other future names. My article can be found at:
http://www.bewaretheblog.com/2016/06/i-was-teenage-werewolf-i-was-teenage.html
Actually "Little Joe" was "Joseph 'Little Joe' Cartwright" and may have gotten into many problems., because of his youth.
Over the episodes the "Cartwright" family became part of most American homes. At the end of 1965 Pernell Roberts was tired of portraying "Adam Cartwright" and after 202 episodes left and returned to the legitimate stage. However, he continued to appear as a guest star on many television programs and in 1979 had a series of his own "Trapper John, M.D.". Based on what happened to the "M.A.S.H." doctor years after the Korean War.
The problem of replacing "Adam Cartwright" caused characters to come and go in the series. Examples were creating "Little Joe's" half brother "Clay Stafford" played by Barry Coe. He appeared in only one episode. Guy Williams showed up as "Cousin Will Cartwright" for five episodes. In 1967 actor David Canary appeared for 91 episodes as the "Cartwright's" Ranch Foreman "Candy Canaday".
The 431st and final episode would air on January 16, 1973. After 14 remarkable seasons and overcoming Roberts leaving the show, the problems replacing his character and the changing tastes of American viewers.
Of the four original stars probably Michael Landon came out the best escaping his "Little Joe" image with first "Little House on the Prairie" from 1974 through 1983. Followed immediately by "Highway To Heaven" from 1984 through 1989. Lorne Greene attempted a Private Eye series called "Griff", but it last only 12 episodes in 1973. He showed up in several television mini-series and the terrible over acted movie "Earthquake". Then in 1978 he made a movie for Universal that was turned into a television series. The movie and series was the original "Battlestar Galactica" where he played "Commander Adama". Surprisingly this cult series only had 24 episodes and Greene was in 21 of them. Then there was "Galactica 1980" with only 10 episodes and he was in each. Then back to some television guest appearances including one on Michael Landon's "Highway to Heaven".
Dan Blocker appeared in different television shows and some movies, but also bought into the very successful "Bonanza Steak House Restaurants" and became their spokesman appearing as "Hoss".
"Riverboat"
is a Western series that takes place before the Civil War and starts out predating even the "Battle of the Alamo".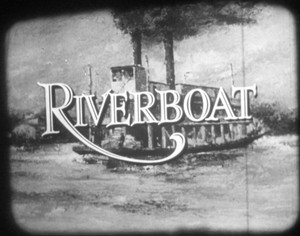 The series starring Darren McGavin as "Captain Grey Holden" premiered on September 13, 1959.
However, it was without McGavin. For only the first two episodes actor Dan Duryea was "Captain Brad Turner". I couldn't locate any information as to why Duryea left the series.
The name of his riverboat is the "Enterprise". The area of the country the boat sailed upon touched both the American West and the Midwest of the period. The "Enterprise" sailed to adventure along the Ohio and Missouri Rivers for NBC.
Darren McGavin had been acting in motion pictures since 1945 and appeared on television since 1951. His first television appearance was actually as the star of a long forgotten 47 episode television series"Crime Photographer" from 1951 into 1952. McGavin had a successful series based upon Mickey Spillane's "Mike Hammer" for 79 episodes from 1958 to just before "Riverboat" began filming.
Of all the crew members seen boldly going down the Missouri. The most popular only appeared in the last half of the series and was actor Burt Reynolds as "Ben Frazer".
Burt Reynolds had some very small roles in 1959 until he landed the role of "Ben Frazer". After the series ended Reynolds spent the next two years making the rounds of guest appearances on television programs. Until he became the blacksmith "Quint" on "Gunsmoke" in 1962.
The series had the crew of the "Enterprise: met such historical figures as President Zachery Taylor, indirectly they became involved with the "Alamo and in one episode the crew met an Illinois lawyer named Abraham Lincoln.
"Riverboat" had a two season run for a total of 44 episodes ending January 2, 1961. Just a note about the demise of the series. It was replaced by NBC for a series entitled
"The Americans".
This really short series lasted for only 17 episodes and followed "Riverboat" historically, It was set during the Civil War and told the story of two brothers. One was "Ben Canfield" fighting for the Union portrayed by Darryl Hickman and the other was "Jeff Canfield" fighting for the Confederacy portrayed by Richard Davalos. Even it its short run the guest stars included Lee Marvin, Brian Keith and John McIntyre. The was just before he took over the lead from Ward Bond on "Wagon Train".
John Smith was "Slim Sherman" and Robert Fuller was "Jeff Harper" September 15, 1959 on NBC's
"Laramie".

The story initially revolved around "Slim Sherman" and his young brother "Andy", Robert Crawford, Jr., the older brother, by two years, of Johnny Crawford.
"Slim" and "Andy's" father is murdered by a land grabber and is buried beside their mother. Enter "Jess Harper" a drifter who decides to help them on their ranch. Which is a stagecoach stop for the "Great Central Overland Stage Company". At the end of the first season both "Jonesy" and "Andy" disappear. The explanation is that "Jonesy" accompanied the boy to a boarding school in St, Louis, Missouri. In actuality Carmichael's contract was not renewed, but the show brought back Crawford, Jr. for only three episodes in the first half of season two.
"Laramie" ran for 124 episodes over 4 seasons through May 21, 1963. The series was in black and white from September 1959 through June 1961, When "Laramie" returned in September 1961 until the final episode the program was now shown in color.
"Wichita Town"
might have been on the air for only one season of 26 episodes. It might have been a very routine Western, but it had an interesting couple of actors in it. The series premiered on September 30, 1959 and ended on April 6, 1960. The interesting point was that the series starred major Western actor Joel McCrea as "Marshal Mark Dunbar" for all 26 episodes and featured his son Jody McCrea, who during the 1960's was better known for the "Beach Party" movies, as "Ben Matheson".
On October 1, 1959 another of the television shows taken from "Dick Powell's Zane Gray Theatre" premiered on CBS. The program was
"Johnny Ringo".
The original "Zane Gray" episode was entitled "Man Alone" and was shown on March 5, 1959. That story had a father decide that his son must kill "Johnny Ringo" to establish himself as the number one gunfighter. "Ringo" was portrayed by actor Don Durant. Who would continue the role in the television series.
Two years prior to this television show actor John Ireland portrayed "Johnny Ringo" in the motion picture "Gunfight at the OK Corral". That "Ringo" as would be Michael Biehn's in 1993's "Tombstone" were far from Don Durrant's character on this television show.
The real John Peter Ringo loosely associated with the "Cochise County Cowboys" of Arizona started his career of killing in the "Mason County War", 1875-1876 in Texas, and moved around the Southwest.
He became involved in confrontations with Doc Holliday in Tombstone, Arizona and was suspected by Wyatt Earp, but never proven, to have been involved with the attempted murder of his brother Virgil Earp and the actual murder of their brother Morgan Earp. Ringo was found on July 13, 1882 with a bullet in his head. Modern theories attributed his death to either Wyatt Earp:
John Henry "Doc" Holliday,
"Buckskin" Frank Leslie
So how was "Johnny Ringo" portrayed in this television series? For starters he puts his guns away and becomes a respected citizen of the fictitious town of Velardi, Arizona. To add to his Aaron Spelling Hollywood Image. "Ringo" is now the 27 year old Sheriff and has a girlfriend.
The cast included "Ringo's" young Deputy "William Charles, Jr" aka: "Cully" portrayed by Mark Goddard. A Storekeeper/Deputy "Case Thomas" portrayed by Terence de Marney and his daughter/love interest "Laura" played by Karen Sharpe.
Left to right, deMarney, Goddard, Sharpe and Durant
The series ran for 38 episodes and ended its run on June 30, 1960.
Not to be out done, also on October 1, 1959, a new series premiered on NBC starring Michael Ansara. The
"Law of the Plainsman"
was about Marshal Sam Buckhart. The series was considered "daring" for the 1950's in having a Native American as the lead character. Apache "Buckhart" had first appeared on ABC's "The Rifleman" in both "The Raid" and "The Indian" episodes. However, as I mentioned earlier Michael Ansara was Syrian.
The way Native American roles were handled by Hollywood is in itself a very interesting aspect of the Western. In fact there was one "Native American Actor" honored by many tribes for his roles that turned out to be an Italian. My article covering their treatment from the silent films to the 2013 movie "The Lone Ranger" can be read at:
http://www.bewaretheblog.com/2015/08/native-americans-hollywood-style.html
The very intelligent and good "Law of the Plainsman" only last for 30 episodes and ended it initial run on May 5, 1960.
October 2, 1959 was a double night for actor Earl Holliman on CBS. For one he became the first actor to appear in the first episode of a new television series called "The Twilight Zone", but earlier he starred in a new television Western entitled
"Hotel de Paree".
After being in prison for 17 years Holliman's "Sundance" has just been released and arrives in Georgetown, Colorado. Immediately he is confronted by the town's number one villain and kills him. As a result "Sundance" is asked to become the new town Marshal and obtains half interest in the Hotel de Paree. One very auspicious start for an ex-con who is really a good guy, like "Johnny Ringo", at heart.
The other half of the hotel's ownership are the "Deveraux Ladies" from France. The Aunt "Annette", Jeanette Nolan, and her Niece "Monique", Judi Meredith. Both of which "Sundance" will have "flirtations", remember this is still the 1950's and married couples on television slept in separate beds.
The series only lasted for 33 episodes and ended on June 3, 1960.
October 4, 1959 saw two more Westerns added to the the last year of the decade. The first was
"The Alaskans"
set during the 1890's in Skagway, Alaska. Obviously this is not the "Old West", but is still considered a Western because of the period and the nature of the Gold Rush there.
The shows three stars are an interesting group. The primary was British actor Roger Moore as "Silky Harris". The year after this show ended would find him as "Beau Maverick". Jeff York played "Reno McKee" the partner of "Harris". Both are con men out to take miners of their money.
However, the two men have problems with their plans, because of the lovely singer "Rocky Shaw", Dorothy Provine. The year before the series she starred in "The Bonnie Parker Story" and the year after would be playing a similar role in another Warner Brothers television series "The Roaring 20's".
The series lasted only 37 episodes through June 19, 1960.
The other October 4, 1959 series premiered on ABC for two seasons and 76 episodes.
Nick Adams was
"THE REBEL"
"Johnny Yuma".
His first on screen credit came with his second performance in the Greer Garson feature film "Strange Lady in Town". Appropriate for this blog article Nick Adams played "Billy the Kid" in that film. In 1956 he had doubled for James Dean in George Stevens' production of Edna Ferber's "Giant". In the sequence were "Jett Rink", Dean, addresses a large banquet. The voice in the speech was actually that of Adams. After this series 1965 would become an interesting year for Nick Adams.
He appeared in four motion pictures. The first was "Young Dillinger" as the youthful John Dillinger. Another was "Die Monster, Die" starring Boris Karloff and based upon H.P. Lovecraft's "The Colour Out of Space". Then there were two Japanese Monster films from Toho Studios. The first was "Furankenshutain Tai Chitel Kaiju Baragon (Frankenstein vs the Subterranean Monster Baragon)" released in the United States as "Frankenstein Conquerors the World" in 1966 and "Kaiju Daisenso (The Giant Monster War)" released in the United States as "Invasion of the Astro Monster" in 1970 featuring Godzilla. The two Japanese films are important, because Nick Adams fell in love with his co-star Kumi Mizumo, divorced his American wife, returned to Japan to propose to her. Only to discover she was already engaged to another man.

"Johnny Yuma"
is about a young ex-Confederate soldier and his adventures. He is also an aspiring writer haunted by his memories of the Civil War. The series took place in the Texas Hill Country and the South Texas plains. The first episode is of course the set up. It is an interesting story as "Johnny" returns to his home town two years after the War had ended. Only to find that his father was killed by a vicious gang led by Dan Blocker. It is also the episode that "Yuma" gets that two barreled sawed off shotgun he carried. The series ended its run on June 18, 1961.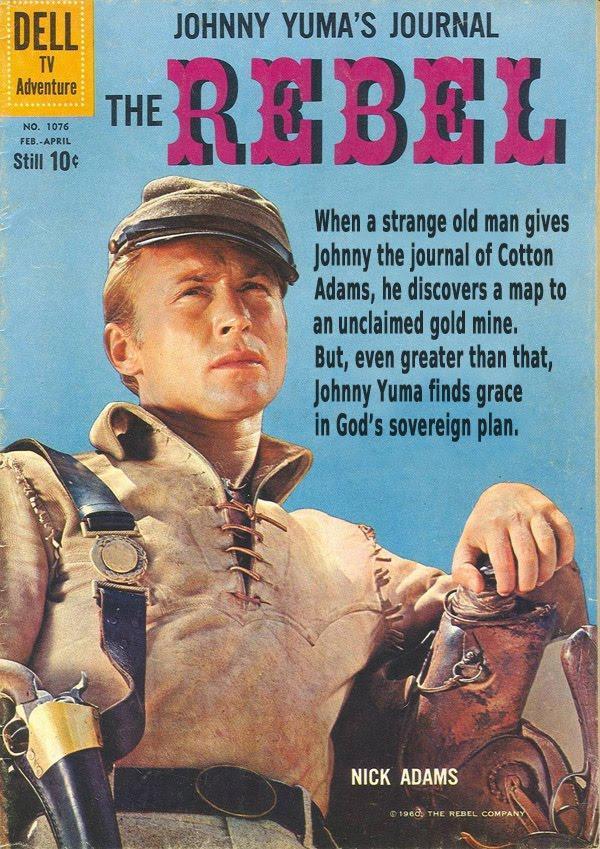 "The Man from Blackhawk"
was a Western series that didn't concentrate on the Old West and was really designed as a disguised Detective Show. The series premiered on ABC October 9, 1959 and was the sign that television was starting to move from Westerns.
Actor Robert Rockwell portrayed "Sam Logan" the investigator for "The Blackhawk Insurance Agency" and used a calling card somewhat lifted from "Have Gun Will Travel" by series creator Stirling Silliphant.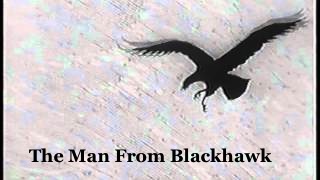 The series was attempting to lure the audience from the detective series "77 Sunset Strip" that was taking a large bite out of the audience share. That show had premiered, also on ABC, October 10, 1958. Then there were two shows that proceeded "The Man from Blackhawk". They were "Bourbon Street Beat" on October 5, 1959 and "Hawaiian Eye" October 7, 1959. Additionally, premiering on ABC, October 15, 1959, was a show entitled "The Untouchables" that would be on the air until May 23, 1963.
In "The Man from Blackhawk" the change was obvious as some episodes took place in New England and another in New Orleans instead of a typical Wild West setting. The series, like many, lasted only one season of 37 episodes until September 9, 1960.
On October 24, 1959 the last Western of the 1950's premiered in syndication and starred another major motion picture actor Scott Brady. He portrayed
"Shotgun Slade".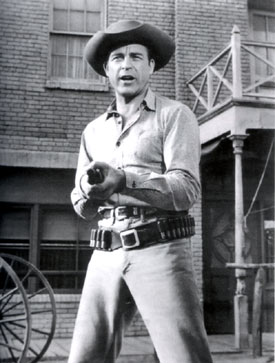 The title of this series was misleading as "Shotgun Slade" was actually a Detective. Another acknowledgement the Western had run their course in the 1950's. The weapon of choice for "Slade" was a double barreled part 12-gauge shot gun, bottom barrel, and the top fired a 32. caliber rifle bullet. The series did last for two seasons into 1961 for a total of 78 episodes.
Westerns were not dead yet as in 1960 Sam Peckinpah and Brian Keith had a great series that sponsors wouldn't touch.
"The Westerner"
premiered September 30, 1960 for 15 episodes, but what episodes. When somebody got shot they didn't just stand there, or fall down in the same spot. They were blown across the room in many scenes. The hero wasn't really a hero, but a real cowboy speaking and thinking like ones Sam Peckinpah knew. The ladies of the evening weren't "Miss Kitty", but as close to a prostitute as the censors would allow.
Two other series would premier to keep the genre alive. On September 19, 1962 was
"The Virginian"
on NBC for 249 episodes until March 24, 1971 and
"The Big Valley"
on ABC premiering on September 15, 1965 for only 112 episodes until May 19, 1969.
The real game changer happened on the motion picture screen in the U.K. on October 2, 1962. The film impacted the shape of motion pictures around the world and would eventually influence American television. The film was
"Dr. No"
and introduced the world to "James Bond 007". The year before in the U.K. a television series premiered on January 7, 1961. Its title was
"The Avengers"
and wouldn't reach the United States until 1965.
The same year "The Avengers" in its fourth season reached our shores. A hybrid Western/Spy show premiered on CBS September 17, 1965. Robert Conrad and Ross Martin starred in
"The Wild, Wild West". The Decade of the American Western was over, but not the love for them!